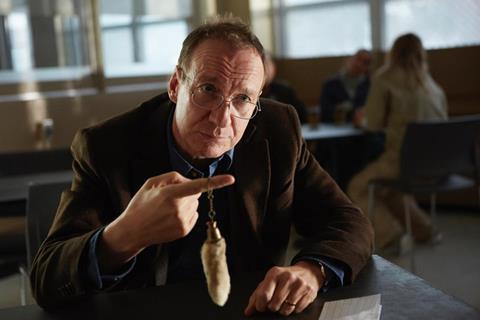 Kino Lorber has acquired US rights to Atom Egoyan's father-daughter drama Guest Of Honour, the David Thewlis, Laysla De Oliveira and Luke Wilson drama that premiered in Venice Film Festival.
Thewlis plays an Ontario health inspector who uncovers startling revelations while trying to clear his high school teacher daughter's name after she is incarcerated for inappropriate behaviour with students.
Guest Of Honour also screened in official selection in Toronto, Vancouver, London, and Busan festivals and will receive its US premiere when it opens the Canada Now 2020 showcase presented by Telefilm Canada in February 13.
This is the third year in a row that a Kino Lorber title has opened Canada Now after Anthropocene: The Human Epoch and Rumble: The Indians Who Rocked The World.
Kino Lorber will release theatrically and on its KinoNow VOD platform later this year. Senior vice-president Wendy Lidell brokered the deal with Playime partner, sales and business development executive Nicolas Brigaud-Robert.