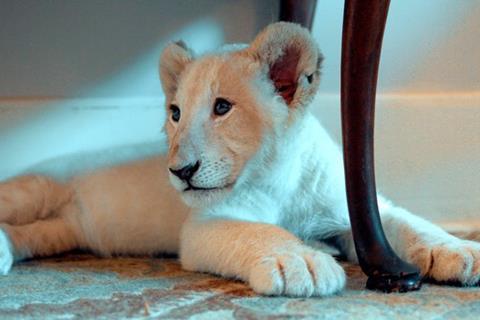 On the eve of the European Film Market, KSM, the German distributor taken over by Koch Films last summer, has revealed details of its first US family entertainment feature: Lena And Snowball.
The new film, starring Robert Knepper and Wade Williams (who both featured in hit TV series Prison Break), is about the friendship between a teenage girl and a lion cub.
The company is in the final stages of post-production on the project, which it independently developed, produced and financed in the US. Sales arm KSM International is handling worldwide rights on the title, which it will introduce to buyers in Berlin with teasers and initial information.
In the film, shy young heroine Lena, after rescuing a white lion cub from the grasp of a pair of idiot smugglers, embarks on a hero's journey to keep her new feline friend out of harm's way.
Lena And Snowball is directed by Brian Herzlinger (Baby On Board) and scripted by Sean Michael Argo and B. Dave Walters, from a story by Sebastian Brummer and Werner Kienberger. It was produced through Almost Never Films, with shooting taking place in Fitzgerald, Georgia.
Other titles KSM has been handling internationally recently include action-adventures The Necromancer and Wolf, both written, directed by and co-starring Stuart Brennan.