Momentum Pictures acquires drama set to world premiere in Toronto.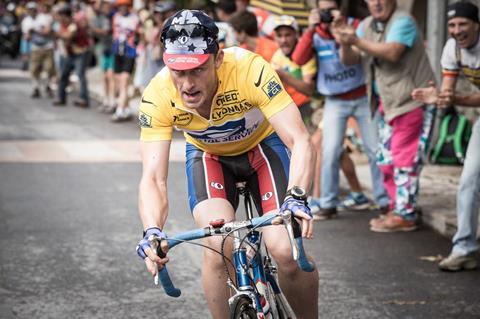 Stephen Frears' Lance Armstrong biopic The Program has been acquired by Momentum Pictures for North America.
The deal was brokered by Aska Yamaguchi at StudioCanal and by Larry Greenberg and Katharyn Howe for Momentum Pictures.
The film, which follows disgraced cycling champion Armstrong's doping scandal and downfall, will world premiere tonight (Sept 13) at the Toronto International Film Festival.
The biopic, which stars Ben Foster and Chris O'Dowd, is slated for release winter 2016.
Frears (The Queen, Philomena) directed The Program from a screenplay by John Hodge (Trainspotting) who adapted the script from David Walsh's book Seven Deadly Sins: My Pursuit of Lance Armstrong.
Working Title's Tim Bevan and Eric Fellner produced the film alongside Tracey Seaward and Kate Solomon, while Olivier Courson, Ron Halpern, Amelia Granger and Liza Chasin executive produced.
The film will be released in France on Sept 16, in Germany on Oct 8, in the UK on Oct 16, and in Australia on Nov 19, all through StudioCanal.