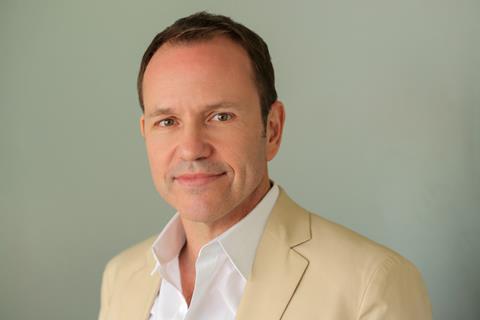 Heading into the Cannes virtual market, The Exchange has picked up a trio of new genre titles including The Dark And The Wicked from The Strangers director Bryan Bertino.

Also new to the slate are retro thriller Rent-A-Pal, and horror thriller Stoker Hills starring Tony Todd from the Candyman franchise.
The Dark And The Wicked was due to receive its world premiere at Tribeca Film Festival in the Midnight selection before the event was postponed.
Marin Ireland and Michael Abbott Jr. star as adult siblings who return to the family farm to pay respects to their dying father, and discover their mother appears to be suffering from something darker than sorrow.
Bertino directed and produced with Adrienne Biddle, Sonny Mallhi and Kevin Matusow. Carissa Buffel, Milan Chakraborty, Brian Dalton, Steven Chester Prince, Mike Scannell, James Short and John Short serve as executive producers, and Verve represents North American rights.
Rent-A-Pal from first-time director Jon Stevenson stars Wil Wheaton from The Big Bang Theory and Brian Landis Folkins in the tale of a lonely man caring for his aging mother who seeks solace from a seemingly benign companionship service. Kathleen Brady also stars in the film, which IFC Midnight will release later this year in North America.
Annie Elizabeth Baker and Jimmy Weber of Pretty People Pictures produced, and Raphael Margules of BoulderLight Pictures served as executive producer.
The Exchange has boarded worldwide rights on Stoker Hills starring Todd, David Gridley, Steffani Brass and Vince Hill-Bedford. The story follows three students who find themselves in mortal danger while shooting a horror film and whose survival depends on two detectives who find their abandoned camera.
Benjamin Louis directed and Timothy Christian and Rab Butler of Night Fox Entertainment produced, while executive producers are Louis of Kiskeya Pictures, with Jake Kuehner, Jim Simpson and Kathy Simpson on board as executive producers.
"We are very excited to bring these three strong genre titles to our buyers for this year's Cannes virtual market," said The Exchange CEO Brian O'Shea. "Each of the above films complement our growing focus on quality genre filmmaking. Given the current need for new content globally we believe these films will be well received by our buyers."
The Exchange's sales line-up for the virtual market, set to run from June 22-26, includes: Sundance selections Spree and Welcome To Chechnya, SXSW entry The Toll, and The Stand-In from Tribeca.