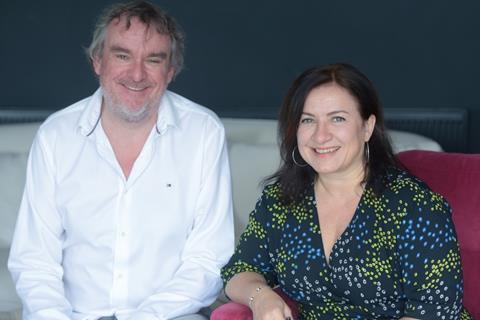 The US' Legendary Entertainment is teaming with showrunners Emma Frost and Matthew Graham to launch a UK TV production company called Watford & Essex.
The Bristol-based company will develop, produce and deficit finance UK and international high-end scripted programming across multiple genres. It will work with networks, co-producers and financiers in all markets.
It has a slate of 10 TV projects already in development. These include dark comedy-drama Hail, Satan!, created by Frost and Graham and in development with Channel 4; environmental thriller Amazonia from Misha Glenny, BBC journalist Kirsty Lang and Robert Muggah and Ilona Szabo of Brazil's Igarapé Institute; and supernatural young adult drama Heat from Sian Ejiwunmi-Le Berre, set on a London housing estate.
Christine Healy has been named as COO of the new company; Healy joins from New Pictures, where she has worked as head of production since 2016.
The partnership is Legendary's latest, after uniting with ESPotlight in Spain and Vikram Motwane in India.
Graham created international hit Life On Mars for the BBC in 2006, going on to write for Doctor Who and running SyFy mini-series Childhood's End. Frost has written on Amazon's The Man In The High Castle and Sky Atlantic's The Tunnel; she was previously lead writer on Channel 4's Shameless.
The pair created Starz limited series The Spanish Princess in 2019, with the second series premiering in October this year.