Lionsgate has taken UK rights to Armando Iannucci's The Personal History Of David Copperfield.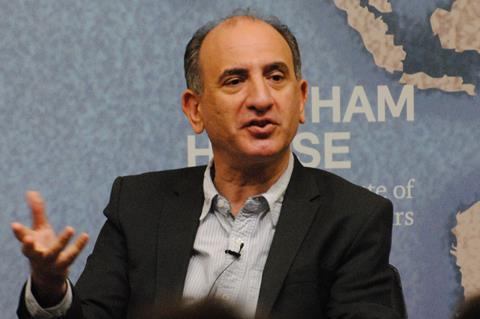 Dev Patel is starring as Copperfield, joining him in the cast are Tilda Swinton, Hugh Laurie, Ben Whishaw, Aneurin Barnard, Morfydd Clark, Anthony Welsh and Rosalind Eleazar.
FilmNation handles international sales here in Cannes and jointly represents US rights with UTA Independent Film Group.
Iannucci will direct and produces with Kevin Loader. Principal photography is expected to begin in June in the UK.
FilmNation developed the feature, written by Iannucci and Simon Blackwell, with whom Iannucci and Jesse Armstrong shared an adapted screenplay oscar nod for In The Loop in 2010.
The Personal History Of David Copperfield is styled as a "fresh and distinctive" take on the life of Dickens' title character as he navigates a chaotic world to find his elusive place within it. The film is set in the 1840s.
"The combination of Armando's writing and directing and the source material of a classical masterpiece is a project that is irresistible to us," commented Zygi Kamasa, CEO, Lionsgate UK. "Add to that a renowned team behind the camera and a diverse and talented cast and you have a film guaranteed to excite audiences to add to our slate."
"I'm thrilled to be teaming up with Lionsgate in the UK to be making this wonderful story about poverty and riches, and friendship and loss," added Armando Iannucci. "With such an amazing and immense cast, David Copperfield is The Infinity War of the 1840s. I'm so glad to be reuniting with many of the talented crew behind The Death Of Stalin to make it."