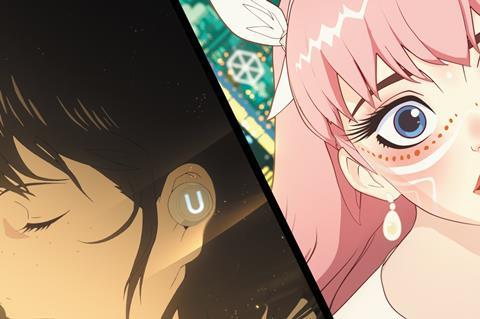 The Locarno Film Festival will celebrate Japanese director Mamoru Hosoda with its new Locarno Kids Award, aimed at filmmakers with a track record of drawing young spectators to the cinema, at its 74th edition (August 4-14).
To mark the event the festival will screen the filmmaker's latest feature Belle on the Piazza Grande on August 9. The feature animation revolves around a shy high-school student who becomes a sensation in a popular virtual-reality world.
The film arrives fresh from Cannes where it premiered in the Cannes Premiere section.
Locarno will also play two of Hosoda's previous films, The Boy and the Beast (2015) and Wolf Children (2012) as part of its Locarno Kids: Screenings programme. There will also be a workshop on Japanese animation and its techniques.
Mamoru was previously in Locarno with his 2009 title Summer Works which played in its international competition. His other directorial credits include Digimon: The Movie (2000), (The Girl Who Leapt Through Time (2006) and the Oscar-nominated work Mirai (2018).
Other films in the seven-title Locarno Kids: Screenings line-up include Victor J. Tognola's Chlorophyll from the Blue Sky (1984) and Buster Keaton's 1925 classic Go West.