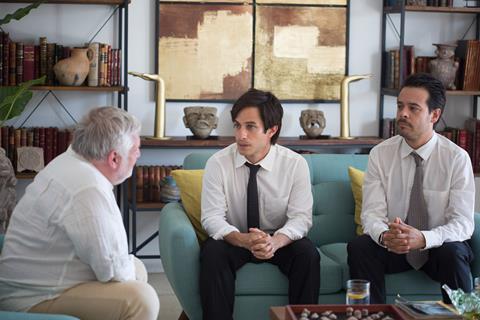 Paris-based Luxbox will represent international sales on Alonso Ruizpalacios' Museum (Museo), a heist drama exploring Mexico's past starring Gael García Bernal.
Based loosely on true events, Museum sees two veterinary school drop-outs who commit a heist at Mexico's Anthropology Museum, but find themselves cursed by the treasure they take.
Alongside García Bernal in the cast are Leonardo Ortizgris, Alfredo Castro and The Death Of Stalin's Simon Russell Beale.
Ruizpalacios, who won the best first feature award at the 2014 Berlinale for Gueros, co-wrote the screenplay with Manuel Alcalá, while Alcalá, Ramiro Ruiz, and Gerardo Gatica and Alberto Müffelmann of Panorama Global produced.
Distant Horizon signed Luxbox to the film and president Anant Singh praised the company's "solid track record representing foreign language films." Hedi Zardi of Luxbox called the film "an impressive artistic achievement…pure pleasure for cinema audiences worldwide. We launch sales at Berlin with excitement and confidence that it will be one of the significant films of this year."
Horizon announced Cinépolis Distribución as taking Latin American rights yesterday.