EXCLUSIVE: Sales on sci-fi thriller to begin at the AFM.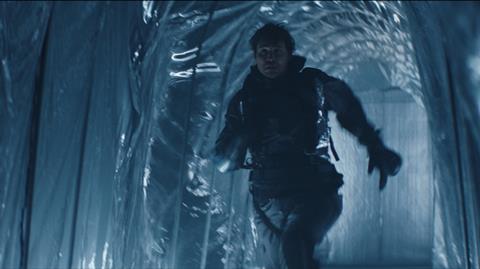 Magnet Releasing has acquired world rights to Synchronicity, a sci-fi noir thriller from director Jacob Gentry.
Magnet, the genre arm of Magnolia Pictures, will release the film in the US in January.
Magnolia International's Christina Rogers and Scott Veltri will handle sales to other territories at next month's American Film Market (AFM) (Nov 4-11).
Director Gentry, best known for Sundance title The Signal, also wrote and edited Synchronicity. Producers are Alexander Motlagh and Christopher Alender.
The cast includes Chad McKnight, AJ Bowen, Brianne Davis, Scott Poythress and genre icon Michael Ironside.
The story centres on a daring physicist who has invented a machine that can fold space-time and a shadowy corporation that will stop at nothing to get the device.
The deal was negotiated by Magnolia VP of acquisitions John Von Thaden and, on behalf of the filmmakers, Adam Galen and Zac Bright of Preferred Content.