EXCLUSIVE: The Match Factory is working again with Belgian director Sam Garbarski on international sales for his new feature film, starring Moritz Bleibtreu and Alba Rohrwacher.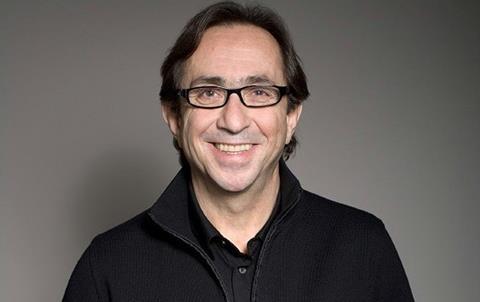 Described by Garbarski as "a historical comedy, a comedy of life, more moving than humorous because it's true", Bye-Bye Germany (working title) reunites with the Cologne-based sales company after their previous collaboration on the Locarno 2013 title Vijay And I.
The film will also see him reunited with German actor Moritz Bleibtreu, the star of Vijay and I, as a Holocaust survivor with a remarkable secret.
The international cast includes Alba Rohrwacher as an Italian Jew with a Harvard degree who hunts down Nazis, Hungarian actor Pal Macsai ('Terapia'), Anatole Taubmann (Quantum Of Solace), LA-based Israeli actor Mark Ivanir (Schindler's List, 'Homeland'), the German Film Award-winning Swiss actor Joel Basman (We Are Young. We Are Strong.) and Berlin-based, Turkish-born Tim Seyfi ('Spiral').
Adapted by Michel Bergmann from his own novel Die Teilacher, the film is set in 1946 Germany and focuses on a group of Jewish men - so-called Teilacher (Yiddish for hawkers) - who are in business selling lingerie to the Germans as a way of making money for their passage to the US.
Speaking to ScreenDaily, producer Roshanak Behesht Nedjad revealed that the German-language project is being structured as a Luxembourgish-German-Belgian co-production between Samsa Film, In Good Company and Entre Chien et Loup, with backing from the Luxembourg Film Fund, Germany's Mitteldeutsche Medienförderung (MDM), Medienboard Berlin-Brandenburg, Filmförderung Hamburg Schleswig-Holstein, Eurimages, and broadcasters ZDF and RTBF, among others.
X Verleih – who released Garbarski's Irina Palm (2007) and Quartier lointain (2010) – has already acquired theatrical distribution rights for Germany. BAC Films will release in France.
Principal photography will begin on Sept 28 and continue to the end of the year at locations in Luxembourg, Germany and Belgium, with Benedikt Neuenfels as DoP and Peter Adam as editor.
Entre Chien et Loup's Sébastien Delloye and Samsa Film's Thiltges had been producers on Garbarski's previous four features, beginning with The Rashevski Tango in 2003 and followed by Irina Palm, Quartier lointain - sold internationally as A Distant Neighborhood by Wild Bunch – and Vijay and I.
Bye-Bye Germany marks the first project to go into production for the fledgling outfit In Good Company, launched at the end of last year by Samsa Film's Jani Thiltges and Claude Waringo with Berlin-based Nedjad, with Thiltges serving as the new company's MD.
Other projects in development include Iranian woman director Nader Takmil Homayoun's vampire film, The Eternals, which was awarded $56,000 (€50,000) production funding by the Berlinale's World Cinema Fund this summer.
"In Good Company was founded to produce smart and intelligent entertainment as international co-productions," said Nedjad.
"And there will be often be a political subtext in many of our films as you can see with Bye-Bye Germany or The Eternals."
"The company really came about through the contacts made during our involvement in the producers training programme EAVE," she added.
Nedjad is one of the initiative's group leaders, while Thiltges is EAVE's head of studies.