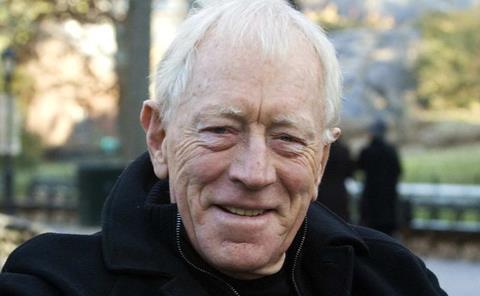 The Los Angeles Film Critics Association (LAFCA) has announced that Swedish legend Max von Sydow will receive this year's Career Achievement award at the awards dinner on January 13, 2018.
"We are thrilled to give the Career Achievement award to such a magnificently talented actor," LAFCA president Claudia Puig said. "Over the six decades he's commanded the screen, Mr. von Sydow has earned a reputation as the greatest living actor."
Von Sydow, 88, has performed in more than 100 roles in several languages. His most recent project is Thomas Vinterberg's submarine drama Kursk that co-stars Lea Seydoux and Colin Firth. STX will release in 2018.
"From iconic roles in The Seventh Seal and Pelle The Conqueror to his most recent turns in Star Wars: The Force Awakens and Game Of Thrones, Max von Sydow remains a massively vital actor whose extraordinary work inspires us all," Puig said.
Von Sydow earned an Oscar nod for Pelle The Conqueror and a supporting actor nomination for Extremely Loud & Incredibly Close. He won the Cannes Film Festival's Festival Trophy in 2004.
LAFCA will decide on its other honourees by December 3.