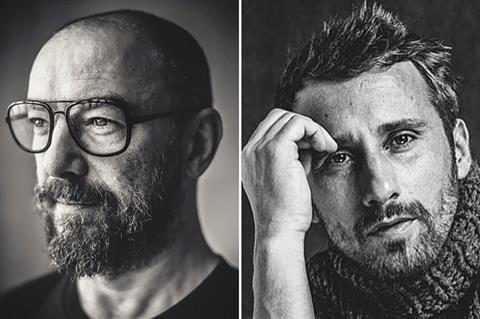 Belgian filmmaker Michaël R. Roskam is reuniting with the team behind Bullhead and Racer And The Jailbird for wartime feature Le Faux Soir, set to star regular collaborator Matthias Schoenaerts.
Set in 1943, it tells the story of when the Belgian resistance secretly produced a spoof version of the country's leading newspaper, Le Soir, which had become a propaganda tool of the occupying Nazi forces.
Schoenaerts, who starred in Roskam's Oscar-nominated Bullhead and was more recently seen in David O Russell's Amsterdam, is set to play the Belgian resistance hero. Cinematographer Nicolas Karakatsanis, whose US credits include Cruella, will make his fourth feature collaboration with Roskam.
"It's a contemporary and very relevant subject about free speech, free press and people having the liberty to say and think and laugh at everything they want," Roskam said of the film. "It echoes Charlie Hebdo so much. These guys were risking their lives to make people laugh."
The $8m project is being produced by Jean-Yves Roubin's Liege-based Frakas Productions and Roubin is discussing the project at the EFM this week. Bart Van Langendonck's Savage Film, which worked on Bullhead and Racer And The Jailbird, will co-produce. A shoot is planned for late 2023/early 2024.
Le Soir, still one of Belgium's most prominent newspapers, is also throwing its support behind the film.
Roskam recently completed the screenplay. A sales agent will be appointed in time for Cannes.
Speaking in Berlin this weekend, Roskam revealed that he is also still pushing ahead with his long-gestating biopic of Dutch sex symbol and movie star Sylvia Kristel, starring Sylvia Hoeks (Blade Runner 2049) who came up with the idea.