Screen International's 2018 Cannes jury grid is underway, with Asghar Farhadi's festival opener Everybody Knows the first title to take its place.
The film, which stars Penélope Cruz and Javier Bardem in a tale of a woman returning home to a family wedding that goes wrong, received mid-to-low scores from most critics, for an average of 1.8.
Michel Ciment, of Positif and France Culture, and Screen's own critic both awarded it three stars; but three critics felt it deserved just one.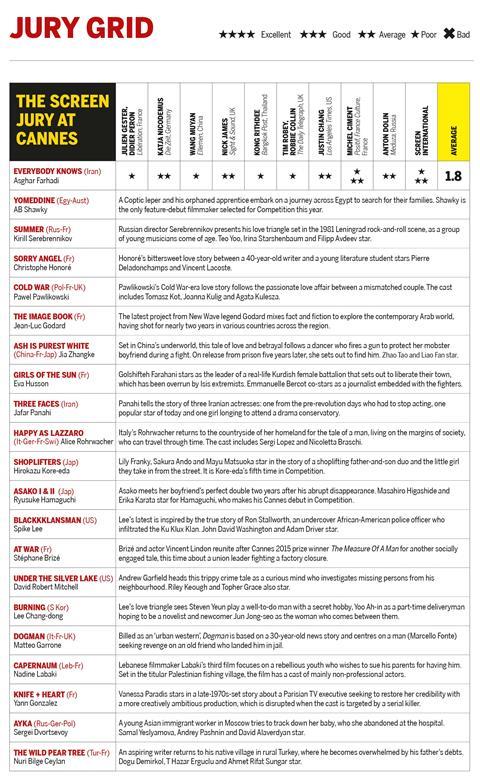 Following on from last week's jury grid announcement, Anton Dolin from Meduza in Russia has also been added to the grid.
Members of the jury award will assess all 21 titles in Competition at Cannes this year, awarding stars as follows: 4 (excellent), 3 (good), 2 (average), 1 (poor), 0 (bad).
Last year's Jury Grid was topped by Loveless and You Were Never Really Here, while this year's Berlin Jury Grid was won by Wes Anderson's Isle Of Dogs.

Next up on the Grid are AB Shawky's debut Yomeddine and Summer from director Kirill Serebrennikov, currently under house arrest in Russia.