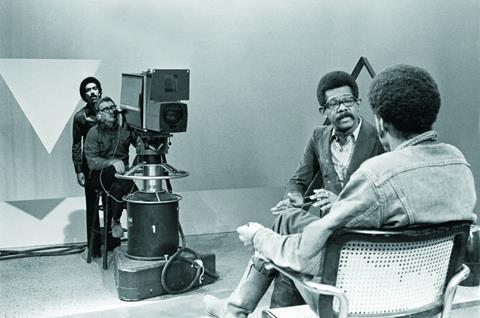 Melissa Haizlip and Sam Pollard's Mr. Soul! has won the AFI DOCS audience award for best feature and Emmanuel Vaughan-Lee's Earthrise claimed the best short prize.
Mr. Soul! (pictured) offers an in-depth look at the late 1960s WNET public television series Soul! and its producer Ellis Haizlip. The series was among the first to provide expanded images of African-Americans on television, shifting the gaze from inner-city poverty and violence to the vibrancy of the Black Arts Movement.
Earthrise recounts how the first image of Earth was captured from space in 1968.
The 16th AFI Docs Festival ran from June 13-17 and showcased 92 films from 22 countries, in addition to a range of discussions. Attendees included House Democratic whip Steny Hoyer, congressman Donald Beyer, and documentarian Barbara Kopple.
The AFI Docs Forum and VR Showcase included panel discussions, VR demonstrations, and micro-meetings made possible by the Corporation for Public Broadcasting and NBC News' Meet The Press.
Meanwhile, the AFI Docs Impact Lab, now in its fourth year, gave filmmakers in the programme support through professional development and the opportunity to meet with policy leaders and advocates.
The festival took place in Washington DC and Silver Springs, Maryland.