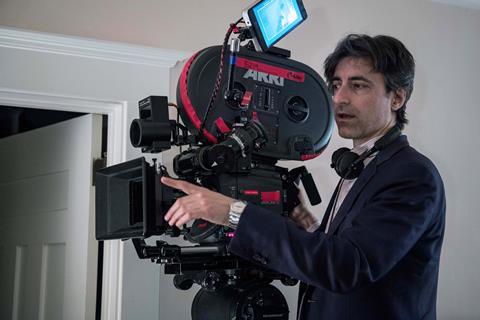 Netflix and Noah Baumbach are reuniting after Marriage Story and The Meyerowitz Stories with an official partnership that will kick off with Don DeLillo adaptation White Noise.
Baumbach will write and direct films exclusively for Netflix "for the next several years".
The filmmaker will produce White Noise, which was reported earlier this month, alongside David Heyman, with whom he produced Marriage Story.
Filming is scheduled to start later this year on the 1985 novel about a Hitler academic whose town is beset by a noxious chemical cloud.
Earlier reports said Baumbach will reunite with Adam Driver and the filmmaker's partner Greta Gerwig on the film, although Thursday's (January 28) announcement did not reference cast.
Baumbach's films include Kicking And Screaming, The Squid And The Whale, Margot At The Wedding, Greenberg, Frances Ha, While We're Young, Mistress America, and the documentary De Palma.
The Squid And The Whale and Mistress America premiered at Sundance.