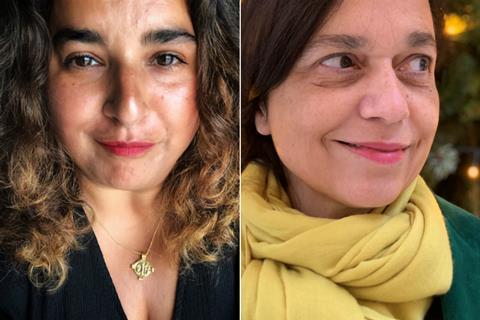 The UK's National Film and Television School (NFTS) is to launch a casting certificate course, believed to be the first of its kind from a major film school.
The 24-week evening course will begin in September 2020 and has been set up to meet growing demand within the industry and boost inclusivity in casting.
The course has been curated by London-based casting directors Jina Jay and Shaheen Baig. Jay has worked on projects including Black Mirror, The Night Manager and The Grand Budapest Hotel while Baig has cast on Peaky Blinders, Yardie and The Impossible among many others.
Baig told Screen that the entry-level course was "borne out of us wanting fairer socio-economic representation behind the camera".
"There is huge casting demand in the industry right now and it's important to young people that casting is a viable career option," she said.
The move follows Bafta's introduction of a casting category for both its film and TV awards, the first time it has added a new category since 1999 and the first major ceremony to recognize casting.
"Casting has felt like an unknown craft so the course will help demystify it and make it more visible," added Baig. "I also want the casting industry to be properly representative and it's time for the industry to more inclusive than exclusive, which it has been for a very long time."
Casting director Jane Arnell will run the course, having worked across independent film on titles such as Terence Davies' The Deep Blue Sea and TV projects including ITV drama Suspects.
The course will look to equip students with practical skills and knowledge through masterclasses with casting directors and key industry figures. The aim is that those who take the course will go on to secure roles as a certified casting assistant.
There is an application deadline of June 25, 2020, and will run weekly from the recently-announced NFTS London teaching space. It is supported by the CDG (Casting Directors' Guild of Great Britain and Ireland). Further application information can be found on the NFTS website.