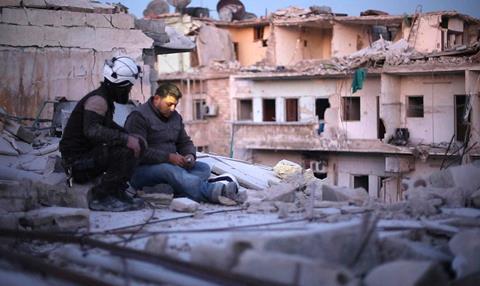 The 28th annual Nordisk Panorama Film Festival, dedicated to shorts and documentaries and held in Malmo, Sweden, wrapped on Sept 26, with Feras Fayyad's Last Men in Aleppo winning the best Nordic documentary award.
The award comes with €11,000 sponsored by the Nordic public broadcasters: DR, YLE, RUV, NRK and SVT.
An honorable mention went to Nowhere To Hide by Zaradasht Ahmed.
The best Nordic short film was Arr. for a Scene by Jonna Kina. The prize of €7,000 is sponsored by the Nordic directors' associations; Danish Film Directors, Directors Guild of Finland, Guild of Icelandic Film Directors, Norwegian Film Makers Association and Swedish Film Directors. The honourable mention went to I Will Always Love You, Conny by Amanda Kernell.
The audience award winner is The Celestial Darkroom by Nils Petter Löfstedt, which comes with €2,500 sponsored by the City of Malmö.
The winner of best new Nordic voice, documentary, is Loving Lorna by Jessica Karlsson & Annika Karlsson. Best new Nordic voice, short, is Penelope by Heta Jäälinoja. The shared prize money is €3,500 sponsored by Film i Skåne.
The Children's Choice Award winner is Schoolyard Blues by Maria Eriksson.
The festival, which welcomed more than 1,000 industry guests from 32 countries alongside the public audience, opened Sept 21 with Selma Vilhunen's documentary Hobbyhorse Revolution.