The boxing drama won the Un Certain Regard award at Cannes this year.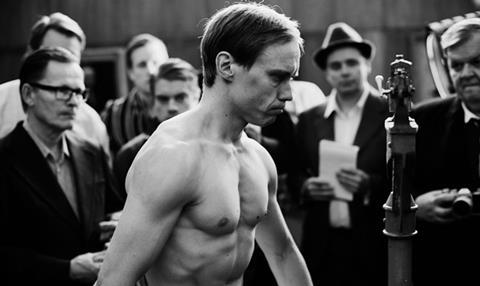 Juho Kuosmanen's Cannes Un Certain Regard winner The Happiest Day In The Life Of Olli Maki is the Finnish submission for the foreign-language Oscar race.
Kuosmanen, who made his feature directorial debut on the boxing drama, also wrote the original screenplay with Mikko Myllylahti. Jussi Rantamäki produced for Helsinki's Aamu Film Company.
The film will also screen in Toronto International Film Festival's Discovery section before playing at the BFI London Film Festival.
B-Plan Distribution released in Finland on Sept 2. Les Films du Losange handles international sales; MUBI acquired US and UK theatrical and digital rights.
The film, inspired by real events, is about featherweight boxer Olli Mäki, who is distracted on the day of his world championship bout because he's fallen in love. The cast features Jarkko Lahti, Oona Airola and Eero Milonoff.
The film shot on 16mm in black and white.
The Finnish Oscar jury said Olli Mäki was "an elegant film, a local true story that the talented film-makers have lifted to a universal level while also infusing the touching and accomplished film with humour. A film full of personality, The Happiest Day In The Life If Olli Mäki is a testament to the cinematic convictions and gifted workmanship of its makers."
Finland's 2015 submission The Fencer made the shortlist but not the nomination stage; it was nominated for a Golden Globe. The only Finnish film to make it to nomination stage was Aki Kaurismaki's The Man Without A Past in 2002.