Works in progress event crowns 2017 projects.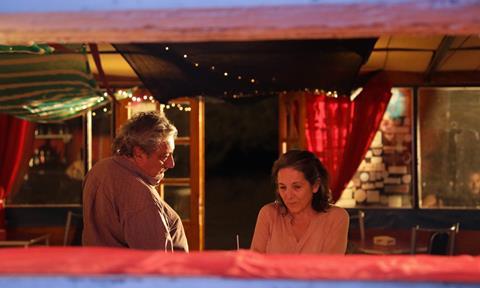 The Desert Bride, which stars Berlin best actress winner Paulina Garcia (Gloria) as a maid in Buenos Aires who is forced to take a job in a distant town, scooped the top two prizes at this year's Films in Progress event in Toulouse, France.
The film, which marks the directing debut of Cecilia Atán and Valeria Pivato, won both the main Films in Progress Toulouse award, which comes with post-production services and help with promotion, and the CINE+ award, which guarantees purchase of the film from the French network for €15,000.
Atán and Pivato co-wrote the screenplay. Vanessa Ragone (The Secret In Their Eyes) is producing, Eva Lauria and Alejo Crisóstomo are executive producers.
A further prize went to Martín Rodríguez Redondo's Marilyn, about a seventeen-year-old farm worker who discovers his sexuality in a hostile environment. The film will benefit from promotion by the Europa Distribution network and the Confédération Internationale des Cinémas d'Art et d'Essai (CICAE).
Rubén Sierra Salles's Jazmines En Lidice, a debut feature about a grieving parent who struggles to let go of her deceased son, received a special mention from the Films in Progress Toulouse award jury.