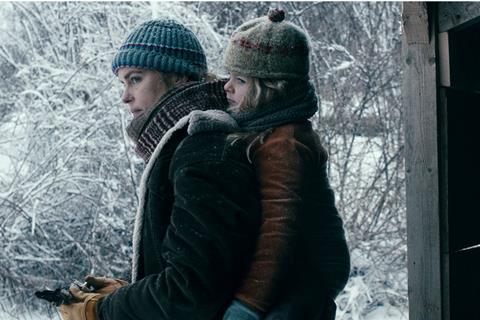 Katrin Gebbe's mother-daughter drama Pelican Blood won the Best of Bucheon Award at the hybrid edition of the Bucheon International Fantastic Film Festival (BIFAN) which wrapped in South Korea on Thursday July 16.
The award comes with KW20m ($16,600) in prize money and the festival closes with a screening of the winning title. The Germany-Bulgaria co-production is Gebbe's sophomore feature after Nothing Bad Can Happen which premiered in Cannes Un Certain Regard in 2013. Pelican Blood opened Venice's Orrizonti section in 2019.

The closing ceremony took place at the CGV Sopoong in Bucheon, South Korea, with attendance pared down to centre on the presenters and award winners with organisers led by festival director Shin Chul. Overseas guests could not attend the festival this year and BIFAN held its first-ever Zoom closing party afterwards.

The festival declared "safety first" in all its proceedings. In addition to the usual masks, distancing and hand sanitizer, BIFAN used thermal imaging cameras and entryway air showers at theatres, while disinfecting them four times a day.

Organisers reported some 9,891 tickets out of a total 10,756 available were sold for offline physical screenings of 173 titles. Online, the festival saw 8,207 paid-for hits for the 68 films streaming on Watcha, a local platform.

The Bucheon Choice Features jury was made up of Hong Kong International Film Festival executive director Albert Lee, actress Jang Young-nam (Innocent Witness), writer Seo Mi Ae (Good Night Mom), and director Jung Bum-shik (Gonjiam: Haunted Asylum).

The best director award was presented to debut feature director Rose Glass for UK psychological horror film Saint Maud and the jury's choice award to Noah Hutton's dramatic feature debut Lapsis, a US sci-fi mystery which made its international premiere at the fest. Both awards come with KW5m ($4,150) in prize money.

The audience award went to Chinese box office hit Sheep Without A Shepherd, directed by Sam Quah.

"We had pre-recorded Q&A sessions following each Bucheon Choice competition film. All well-attended. We sent out questions to Bucheon Choice directors and they sent back pre-recorded answers. We put Korean subtitles on and audiences watched it like a movie under the dimmed lights," said programmer Thomas Nam.
"Also, a highlight was the pre-recorded masterclass by William Friedkin, moderated by Alexandre O. Philippe following his documentary Leap of Faith: William Friedkin On The Exorcist."

The festival also held 33 in-person Q&A sessions and eight 'Megatalk' sessions with guests and moderators all wearing masks.

To avoid passing the microphone around to multiple audience members, moderators took questions through an online chat room service and read them out to the filmmakers and actors onstage.

"As per the industry-side, all programmes were conducted strictly online - the project market featured pre-recorded pitches available to industry folks prior to actual 1:1 meetings - thus saving time and being more efficient - with more monetary and service awards to support genre filmmakers," said Nam, who is also managing director of the Network of Asian Fantastic Films (NAFF), BIFAN's industry event.

NAFF's top Bucheon Award of KW20m ($16,600) went to Marry My Dead Body, a project from Taiwan directed by Cheng Wei Hao (The Tag Along 1 & 2).