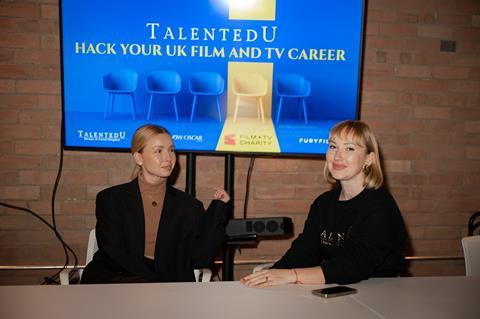 Talented U, the Ukrainian-UK association of screen industry professionals, is launching a series of educational workshops and masterclasses to help UK-based Ukrainians find work in the film and TV industry.
The classes, run with the support of the Film and TV Charity, will cover how the UK market works, salary rates, UK culture, pitching and working for the big studios.
There will also be regular networking opportunities, screenings and meetings with industry professionals.
The first masterclass was held on March 14 where speakers included producers Verity Wislocki and Kate Wilson. The next session will be on March 29 and is entitled "Call the Actors UA: manage your career".
Talented U was founded by Ksenia Bugrimova who launched a database in November 2022 featuring 480 UK-based Ukrainians, most of whom are women, with experience and skills in arts industries like film and TV.