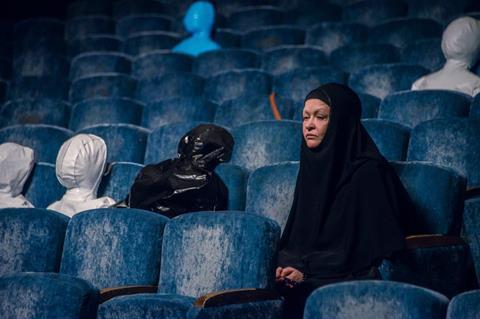 Film Movement Plus has acquired US rights to Russia director Ivan Tverdovskiy's Moscow Theatre massacre drama Conference from Reason8 Films. The company aims to give it a digital release in early 2022.
The London-based sales outfit has also sealed a deal with France's Destiny Films for a theatrical release in February 2022.
Conference premiered in Giornate degli Auturi in Venice 2020. The drama deals with the terrorist attack on the Dubrovka Theatre Centre in Moscow in 2002. Years after the attack, a nun from a remote Russian monastery, is sent to organise a memorial evening for the victims of the attack.
The film has played widely on the international festival circuit, winning best film at Cotbus in December 2020. It has also sold to HBO for Central and Eastern Europe. Reason8 said it is also in final negotiations with a Chinese distributor for mainland China, Hong Kong and Taiwan.
Conference is due to screen at the re-scheduled 11th Beijing International Film Festival, set to take place in late September.
Reason8 is now handling a Venice 2021 title, Laurynas Bareiša's debut feature Pilgrims which is playing in Horizons. The Lithuanian drama is about friends who travel back to a small town where a gruesome crime was committed.