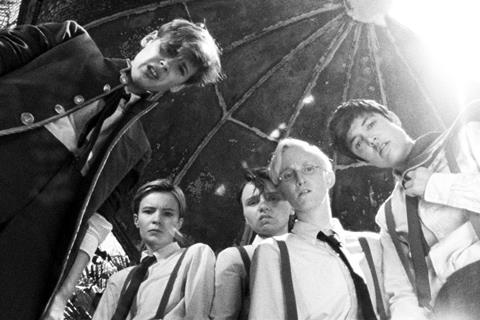 International Film Festival Rotterdam (IFFR) has announced its first 15 titles for its 47th edition, which runs 24 January to 4 February 2018.
Among the films selected are Sean Baker's The Florida Project; Guillermo del Toro's The Shape of Water; Wang Bing's Golden Leopard winning Mrs. Fang, Alexey Fedorchenko's Anna's War and Constantin Popescu's Pororoca.
The festival will also host international premieres of La fleurière by Ruben Desière and The Bottomless Bag by Rustam Khamdamov.
Festival director Bero Beyer said: "This initial selection of films for IFFR profoundly underscores the depth of the imagination, relevance and vibrancy of independent auteur cinema."
The line-up so far, by category:
BRIGHT FUTURE
La fleurière, Ruben Desière, Belgium/Slovakia, international premiere
Les garçons sauvages, Bertrand Mandico, France
All You Can Eat Buddha, Ian Lagarde, Canada, European premiere
VOICES
Anna's War, Alexey Fedorchenko, Russia, European premiere
Pororoca, Constantin Popescu, Romania/France
Silent Mist, Zhang Miaoyan, China/France, European premiere
VOICES/Limelight
The Florida Project, Sean Baker, USA
The Shape of Water, Guillermo del Toro, USA
DEEP FOCUS
The Bottomless Bag, Rustam Khamdamov, Russia, international premiere
Mrs. Fang, Wang Bing, Hong Kong/France/Germany
Marquis de Wavrin, du manoir à la jungle, Grace Winter, Luc Plantier, Belgium
SHORT FILM
Glimpse, Artur Zmijewski, Poland/Germany
I Have Nothing to Say, Ying Liang, Taiwan/Hong Kong
with history in a room filled with people with funny names 4, Korakrit Arunanondchai, USA/Thailand/South Africa/UK, world premiere
MID-LENGTH
The Worldly Cave, Zhou Tao, China, European premiere