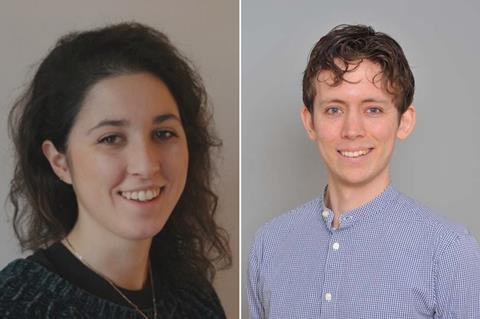 Screen International has appointed Mona Tabbara to the role of UK reporter.
Tabbara joins from The Sun's TV Mag, where she has served as TV and features writer since 2019, having initially joined the publication as forward planning editor in 2018.
Prior to The Sun, Tabbara worked on the Virgin Media account at Redwood Publishing, holding the post of staff writer on Virgin TV Edit for two years. She graduated with distinction from City University's magazine journalism programme in 2015, and was the recipient of the PPA's new talent graduate of the year award in 2016.
In her role as UK reporter, Tabbara will focus on the UK film and high-end television production, sales and funding sectors, as well as studios, inward investment and streaming companies.
Tabbara will report to Screen International's editor Matt Mueller and deputy editor Louise Tutt.
Alongside Tabbara's appointment, Ben Dalton has also been promoted to international reporter. Dalton first joined Screen International in 2018, initially as online assistant before being promoted to reporter the following year.
He will continue to cover the UK's distribution and exhibition sectors, while also adding an international focus to his remit and helping to cover territories (especially in Europe) where Screen doesn't currently have a dedicated correspondent.
Dalton will report to Tutt and senior online editor Orlando Parfitt. Both Tabbara and Dalton will work closely and in tandem with senior members of the Screen editorial team.
In addition to Tabbara's appointment and Dalton's promotion, Michael Rosser has joined Screen's parent company Media Business Insight (MBI) as special projects editor. Rosser has held various positions at MBI's leading industry publications Broadcast and Screen International, most recently working as part of the Screendaily online news team since September 2019.
In his new, expanded role for the company, Rosser will work across the TV and Film Group helping to co-ordinate and deliver on key projects, reports and initiatives that are commercially supported. For Screen, this will include working closely with Mueller and Tutt on the brand's many festival partnerships.
"I'm delighted to welcome Mona to Screen's exceptional team of international reporters and correspondents," said Mueller. "Ben's promotion to a wider international reporter role is also testament to the outstanding work he has been doing for Screen in the past 18 months, and I am thrilled to have Michael's phenomenal industry experience and knowledge back in the fold full-time."
Tabbara, Dalton and Rosser have all taken up their new roles this week, and will be based in Screen's London office.