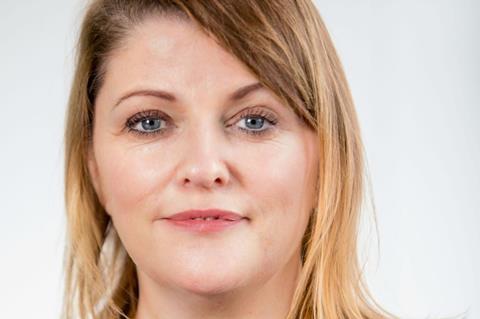 Screen Producers Ireland (SPI) has named Susan Kirby as its new chief executive.
She will take up the role at SPI, which represents the interests of Irish film and television production companies, on January 4, 2021.
Kirby joins from Ireland's St. Patrick's Festival, where she has spent 10 years as CEO of the cultural organisation. Prior to that, she was director of marketing and communications at Dublin's Gaiety Theatre.
Kirby succeeds Elaine Geraghty, who was recently appointed chief executive of Ardmore Studios and Troy Studios.
In a statement, SPI said Kirby would be responsible for the development and implementation of an "ambitious strategy" spanning 2021 - 2024.
The strategy is still in draft form and has yet to be revealed but a spokesman for SPI told Screen: "The ambitious SPI strategy 2021 - 2024 will be enacted when the new CEO begins her role in January but its focus will be on the sustainability and growth of the Irish independent production sector.
"The strategic goals will be aimed at increasing the amount of original Irish content available for Irish audiences while increasing the amount of employment available for Irish cast and crew. It is intended that this will be achieved through enhanced governmental engagements, communication campaigns created to increase the profile of original Irish content creators and ensuring that new polices focused on the AV sector deliver for Irish producers."
Ahead of taking up her new role, Kirby said: "Despite the challenges posed by Covid-19 in the AV sector, this is an unprecedented time in the development of cultural and foreign policy for Ireland… It is exciting to work to support the independent production sector in Ireland to continue to deliver significant social, cultural and economic impact."