Berlinale title Humidity scores hat-trick at national awards during Belgrade FEST; Diary Of A Teenage Girl wins in international strand.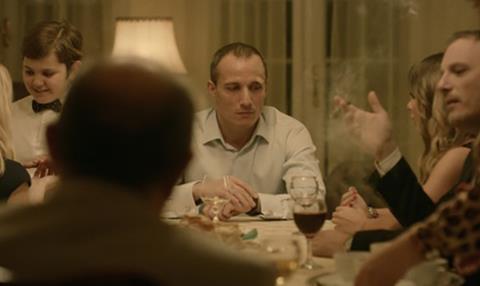 Serbia, the last of the former Yugoslav countries eligible to join the MEDIA programme, officially launched its MEDIA Desk on Friday [March 4].
"Membership in the MEDIA sub-programme of Creative Europe is of crucial importance for Serbian cinema," Boban Jevtic - appointed as director of Film Centre Serbia last summer - told Screen.
"Our film-makers, production companies and other film professionals will now have access to its 17 different categories of support, and we will immediately start training sessions in order to get them acquainted with the programme and process of project submission and grants."
The first such session was held the next day, as part of FEST Forward, the fledgling industry section of the 44th Belgrade International Film Festival (Feb 26 - Mar 6).
The festival included the official national competition. Serbia hasn't had national awards since 2007, and last year, FEST, which existed for decades as a non-competitive "festival of festivals", introduced international and national competitions.
This year FCS financially supported the awards, as well as the industry segment.
"FEST has a strong reputation and a sense of glamour, and it has the largest audience of all festivals in the country, so it is a natural choice," said Jevtic.
"This way all local films have a visibility most of them can't achieve on their own."
In the national competition, Berlinale Forum title Humidity by Nikola Ljuca won the Belgrade Victor award for best film, as well as best director and best actor for Milos Timotijevic.
Stevan Filipovic's Next to Me, which world-premiered last summer at Pula Film Festival, where it triumphed in the international competition, received the Jury Prize. The film also received the award of Federation of Critics of Europe and the Mediterranean - FEDEORA.
Best screenplay went to Milena Markovic for Oleg Novkovic's Patria, while Mirjana Karanovic won best actress for her role in Sundance title A Good Wife, which she also directed. The film also received the award of daily paper Politika.
Panama by Pavle Vuckovic, which world-premiered as one of Cannes' Special Screenings, won best debut film.
In the newly-introduced minority co-productions section, Croatian director Zrinko Ogresta's Berlinale Panorama title On The Other Side took home best film and best director, as well as the 'Nebojsa Djukelic' award for best regional film.
The best actor or actress award went to Lana Baric for Ivona Juka's Karlovy Vary entry You Carry Me.
In the international competition, Marielle Heller's Diary Of A Teenage Girl won best film, best director, and best actress for Bel Powley. The Jury Prize went to David Pablos' The Chosen Ones, while Ramin Bahrani and Michael Shannon won best screenplay and best actor, respectively, for 99 Homes.
Jayro Bustamante picked up best debut film for Ixcanul, and the FEDEORA prize in international competition went to Jonas Carpignano's Mediterranea.
Finally, in the Frontiers programme, Indian film Ludo by Quachiq Mukherje and Nikon won best film, and a special mention went to Thai film-maker Anucha Boonyawatana's The Blue Hour.