Fredrik Wikström Nicastro also promoted.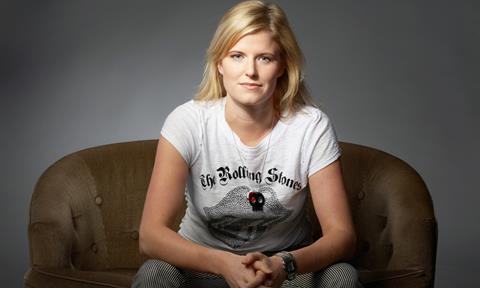 SF Studios has appointed Annika Sucksdorff as head of film production in Sweden.
She will lead the development and execution of the Swedish slate for feature films, which the company said will have a "focus on commercial quality content for a broad audience."
Sucksdorff was previously been CEO of Finland-based Helsinki Filmi in Finland, where she produced films such as Tom of Finland and Heart of a Lion by Dome Karukoski and The Mine by Aleksi Salmenperä. She was also the Finnish producer on Our Kind of Traitor.
In her new role, she replaces Fredrik Wikström Nicastro, who will now focus fully to lead the international expansion of SF Studios as SVP of International Production.
Sucksdorff will report to Tim King, EVP Production.
Michael Porseryd, CEO of SF Studios, said, "I am truly excited to have a producer of Annika's caliber to lead our Swedish team. In addition to her abilities as a producer, both creatively and commercially, we have also been particularly impressed by her skills as a leader of people. We look forward to have her further strengthen SF Studios' position as a leading film producer in the Nordics."
Sucksdorff, who was an EFP Producer on the Move in 2010, added, "I am very much looking forward to working with the talented team at SF Studios. There is great momentum with recent commercial and artistic successes like A Man Called Ove and the highly anticipated Borg/McEnroe. The studio also has a strong development slate with iconic titles. I look forward to continuing the legacy of the talented Fredrik Wikström Nicastro. To fill these boots is the biggest and most thrilling challenge I could imagine."
SF Studios has its head office in Stockholm and subsidiaries in Norway, Denmark and Finland, and is part of the Nordic media company Bonnier AB.