EXCLUSIVE: Phil Hawkins' thriller stars Robert Englund, Finn Jones and Emily Berrington; SC Films handle sales.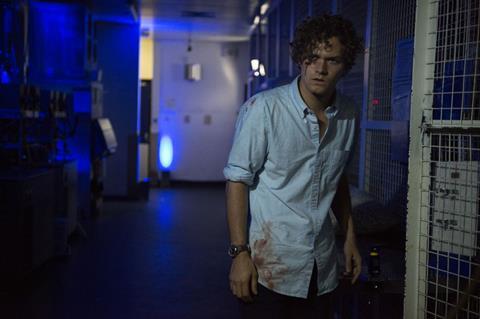 Sony Pictures Home Entertainment (SPHE) has acquired UK rights to The Last Showing from The Philm Company and SC Films.
Written and directed by Phil Hawkins, the thriller centres on a projectionist who traps a young couple inside the cinema and decides to create his own horror film using the CCTV cameras.
It stars horror icon Robert Englund, alongside Game Of Thrones' Finn Jones, Emily Berrington (24: Live Another Day), former Screen International Star of Tomorrow Malachi Kirby and Keith Allen.
The deal was announced by Richard Benson, SPHE UK marketing director who commented: "The film, packed with tension and deadly twists, stars a true icon of the genre plus a strong cast of rising British talent."
"Partnering with Sony for The Last Showing is a fantastic result and really highlights the commercial potential of our slate. It's exactly what we're trying to do at The Philm Company," added producer Alexandra Baranska.
Simon Crowe of SC Films International said: "It is great to be working with Sony again. The Last Showing combines the best of up-and-coming British talent and Alex and Phil have done a fantastic job in producing an exciting and tense thriller."