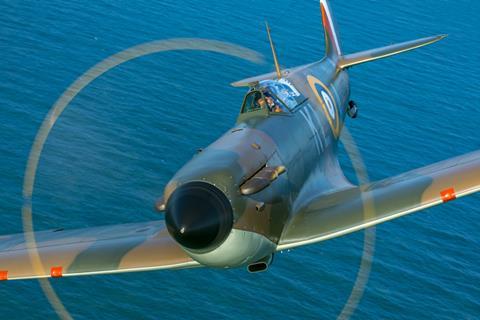 Spitfire, a documentary about the iconic Second World War British aircraft, has secured a release in Australia and New Zealand through Rialto Distribution.
The film will open in New Zealand on September 6, with an Australian release date to be confirmed.
Rialto's intention is to open in 50-70 screens in Australia, with the number for New Zealand to be decided.
Directed by Anthony Palmer and David Fairhead, Spitfire tells the story of the British aircraft the Supermarine 'Spitfire', which was a crucial part of the Battle of Britain during the Second World War, and features first-hand accounts from veteran pilots.
The film had a one-night special screening in the UK on July 9, showing at 230 cinemas across the country and grossing more than £200,000, before a release in the territory on July 20.
It had a US launch at aviation convention EAA AirVenture Oshkosh in Wisconsin last month, with Gravitas Ventures acquiring US rights. Planning is underway for special events in Australia and New Zealand.
Rialto CEO Kelly Rogers said "We see this as flying straight out of the gate and in the true nature of Spitfire pilots and planes will reveal a moving, dramatic and exciting take on those brave men and women who risked it all for their country."
Elliptical Wing Productions produced the film, and it is presented by British Film Company with Haviland Digital and Mark Stewart Productions. Producers are Gareth Dodds, John Dibbs, Steve Milne, Fairhead and Palmer. Exec producers are Trevor Beattie, Keith Haviland, Christian Eisenbeiss, Mark Stewart and Patrick Mills.