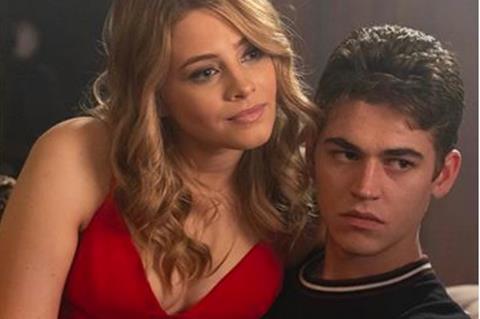 Stephen Moyer, Mira Sorvino, and Chance Perdomo have joined the hit After YA franchise as production has begun in Eastern Europe on the third and fourth entries.
The news comes as After We Collided, the second in the series, continues to prosper at the international box office through Voltage Pictures' distribution partners.
The film has grossed more than $40m and drawn more than five million admissions from 32 markets.
After We Collided is outperforming the 2019 original After in a number of markets including Germany, Australia, Eastern Europe, Norway, and Austria and there are more international releases in the coming months.
Open Road will release After We Collided in the US on October 23.
Moyer (True Blood), Sorvino (Oscar winner for Mighty Aphrodite), and Perdomo (Chilling Adventures Of Sabrina) join returning leads Josephine Langford and Hero Fiennes Tiffin.
Rounding out the key cast are Arielle Kebbel (John Tucker Must Die) and Carter Jenkins (Famous In Love).
Castille Landon (Fear Of Rain) is directing both films from screenplays by Sharon Soboil.
Producers on After 3 and After 4 (working titles) are Jennifer Gibgot (17 Again, Step Up), Brian Pitt, Wattpad's Aron Levitz, CalMaple's Mark Canton (Den Of Thieves, 300) and Courtney Solomon (Cake, An American Haunting).
Voltage Pictures handles worldwide sales.