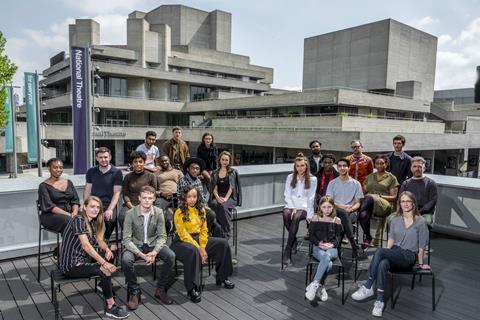 Screen International is forging ahead with its annual portfolio of new talent from the UK and Ireland, Screen Stars of Tomorrow, now going into its 17th year.
Nominations open from April 21, 2020, and will close one month later in the drive to find new actors, directors, writers, producers and heads of department to present to the industry this summer.
Although confined to the UK and Ireland, Screen's Stars of Tomorrow talent initiative has proved itself to be the global film industry's most successful new talent showcase with an unrivalled track record for discovering actors and key creatives, many of whom have gone on to win Academy Awards and Baftas and become household names (see below).
Informal industry submissions and recommendations are welcome, and should be emailed to screenstarsoftomorrow@gmail.com. These should include a brief bio; contact details; and an endorsement. Applications are open to UK and Irish nationals who are long-term residents of either country. There is no upper or lower age limit, but candidates should be new to the film industry.
Screen International's Reviews Editor and Chief Critic Fionnuala Halligan will take charge of the selection process for the 10th consecutive year in 2020.
Last year's Stars of Tomorrow were unveiled on July 8 and celebrated at a reception at London's Hotel Cafe Royal on July 11. Due to the coronavirus crisis, the date for unveiling this year's Stars of Tomorrow is currently TBC.
Stars of Tomorrow is supported by ScreenSkills.
Previous Stars of Tomorrow include: