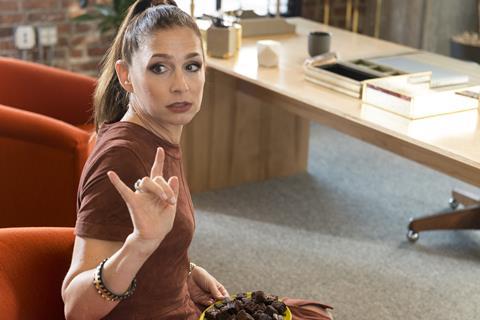 Sundance Now and Shudder, sister streaming platforms under AMC Networks, are to launch in Australia and New Zealand later this year.
The services are currently available in territories including the US, Canada, the UK, Ireland, Germany, and Austria.
Sundance Now's roster of original and exclusive dramas includes Australian thriller Dead Lucky and Neil Jordan's Riviera, and features including documentaries and foreign-language titles.
Programming recently added to the service includes docuseries Jonestown: Terror In The Jungle from Leonardo DiCaprio's Appian Way, Exeter, the service's first original scripted podcast, dramedy This Close (pictured), and Truman Capote docuseries Cold Blooded.
Shudder is aimed at fans of thriller, suspense and horror content.
AMC Networks executive vice-president of business development Paul Rehrig said: "Our continued expansion of Shudder and Sundance Now speaks to our success in offering audiences exclusive and original content they can't get anywhere else along with an unparalleled user experience. We look forward to introducing both services into these new markets as consumer demand for our curated streaming offerings continues to grow."