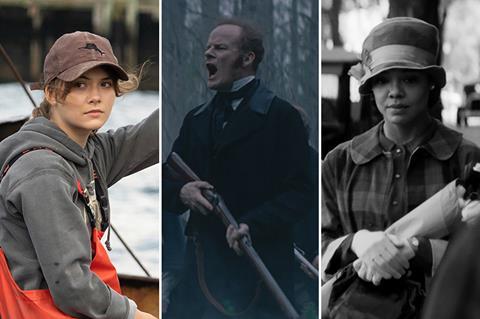 The slimmed-down, largely virtual Sundance Film Festival 2021 drew more than 600,000 audience views across the entire programme, delivering a record audience that was 2.7 times larger than the 11-day, in-person 2020 edition.
According to information released by Sundance Institute on Monday (February 8), there were 251,331 views of features and shorts and Indie Series through the online platform or TV apps.
With an estimated average of two individuals per household, each "view" amounts to more than 500,000 views of the film programme.
The official programme of free talks and events drew a total audience of approximately 66,000 based on 33,267 views with the same two per household multiplier.
The New Frontier exhibition attracted 39,869 visits. Visitors to the space engaged with immersive storytelling in the Gallery and Cinema House or made use of the innovative social space with other festival attendees at "Film Party".
The live festival audience for the New Frontier selections averages 2,000 visitors per festival.
Due to the pandemic the festival was shorted than usual – it ran from January 28-February 3 – and did not take place in its traditional hub in Park City, Utah.
Instead it existed as a largely virtual event with online screenings, panels, and Q&A's, while there were also in-person screenings at 20 cinemas across the US. Festival programmers chose 73 films rather than the usual 120 or so.
More than 70% of the feature film programme played on 40 satellite screens run by the partner cinemas and organisations. Early data shows attendance of 20,000 at the drive-ins and socially-distanced indoor or outdoor seated screenings. There were approximately 2.5 attendees per single car ticket.
In total this amounts to total audience views of more than 600,000, or 2.7 times more than in 2020, marking a 168% year-on-year rise.
Sundance said 48% of participants were aged between 18 and 34 and came from more than 120 countries and territories around the world and all 50 states.
According to the data, 64% of viewers opted to watch films in their three-hour premiere window, and 85% of the total tickets sold were $15 single tickets while the rest were passes.
Sundance said it met its goal of providing discounts to at least 20% of anticipated festival goers to increase access for historically marginalised communities and younger audiences. Discounts were provided to artist-support nonprofits serving or led by BIPOC, women, LGBTQ+, and/or people with disabilities.
Some 1,800 industry members and 1,272 press were accredited to participate in Sundance 2021, marking a 5% rise on 2020.
Industry representation came from 41 countries compared to 26 in 2020. Press participated from 41 countries compared to 33 last year.