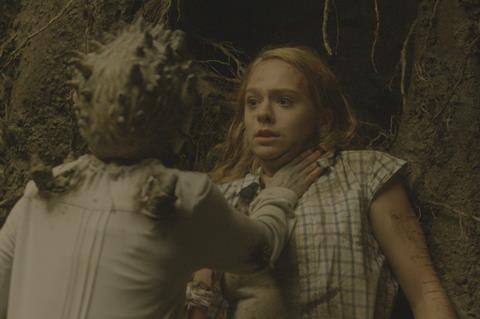 UK genre sales outfit Devilworks has sealed a Canadian release for The Hollow Child, a supernatural horror pic from Jeremy Lutter, through Raven Banner Releasing.
The company is the Canadian distribution arm of Raven Banner Entertainment, and plans a theatrical and home entertainment release to time with Halloween.
The Hollow Child is Lutter's feature debut after an extensive shorts career including Floodplain (2013) and Caw (2017).
Written by Ben Rollo and executive produced by Robin Chan, the film tells the story of highly intelligent and malicious creatures that are enticing children into the woods with an ancient hypnotic song. Young foster teen Samantha (Jessica McLeod) must fight to save her younger sister from the danger.
Vertical Entertainment released the film theatrically in the US in May.
Devilworks has also closed deals for the films for Taiwan (MovieCloud), Indonesia (Rapi Films), China (Virtual Cinema), Korea (Laon-I), Germany, Austria & Switzerland (Lighthouse Home Entertainment), Vietnam & Malaysia (Green Media Ltd), Poland (Wistech Media) and Benelux (Premier TV).