Hunt For The Wilderpeople director boards stop-motion feature; Rocket Science is handling sales.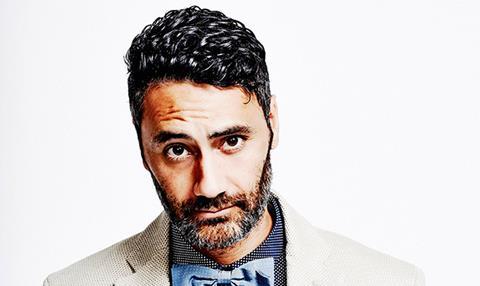 In perhaps the most startlingly original high-level package of this week's European Film Market (EFM) in Berlin, Rocket Science has announced that Taika Waititi will direct the stop-motion feature Bubbles, a coming-of-age story about Michael Jackson's celebrity pet chimpanzee.
Waititi, the hotshot New Zealand director behind Hunt For The Wilderpeople, TV's The Inbetweeners and upcoming Marvel Studios tentpole Thor: Ragnarok, will work alongside co-director Mark Gustafon, who served as animation director on Fantastic Mr Fox.
Andrew Kortschak and Walter Kortschak of End Cue are producing with Dan Harmon's Starburns Industries, the animators behind 2016 best animation feature Oscar nominee Anomalisa.
Rocket Science has soft-launched Bubbles to international buyers in Berlin ahead of a major push in Cannes. CAA represents US rights.
The project is based on Isaac Adamson's screenplay that topped the 2015 Black List and recounts the life of the late superstar's pet. Adamson serves as executive producer with Lee Stobby.
Rocket Science's Thorsten Schumacher said: "You think you've seen it all and then you read Bubbles, which is just so deeply original. Add Dan Harmon and Starburns Industries and you think it couldn't get any better… but it does! Taika joining as director – bringing his warmth, empathy and humour – and suddenly all the pieces fit perfectly.
"We are extremely grateful to End Cue and CAA for having the vision to put this unique project together and couldn't be more proud to be partnering with such an ingenious team."
"It's an idea that fascinates me and one I want to develop further," Waititi, who made Michael Jackson a central figure in his 2010 award-winning film Boy, said.
"Most people know I'm a huge Michael Jackson fan, so the main thing for me is to make sure it's respectful of him and his legacy. I'm not interested in making a biopic; I want to focus on telling a story that blends fact and fantasy, about an animal trying to make sense of the world.
"This film is not about Michael Jackson because that's not a story for me to tell – or a story I'd be comfortable telling – it's about a chimpanzee's fascinating journey through the complex jungle of human life.
"I think animation is the only way to approach a story like this. I really loved Anomalisa because it was beautiful and authentic in its meditation on loneliness. I'm really excited to be working with Dan Harmon and Starburns as we share similar sensibilities and want to tell human stories in unique and artistic ways."
Gustafson added: "Bubbles the chimp had a front row seat and a truly unique perspective on the pop culture phenomenon of Michael Jackson. I'm excited to have the opportunity to work with this great team to bring his story to life. Plus it's a monkey. Who doesn't like a monkey?"
The Rocket Science slate includes Kristin Scott Thomas' directorial debut The Sea Change, based on Elizabeth Jane Howard's novel of the same name; and Harmony Korine's The Beach Bum to star Matthew McConaughey.