Drug drama directed by Midi Z put forward for Best Foreign-Language Award.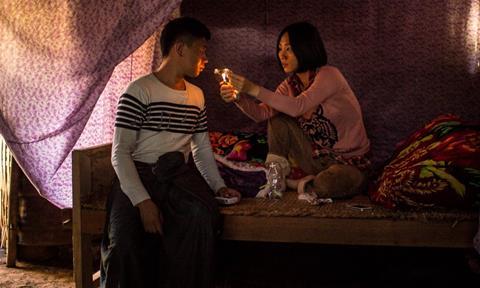 Taiwan has submitted Ice Poison as its contender for the 87th Academy Awards.
Directed by Taiwan-based Midi Z, the film is set in Myanmar and centres on a young Burmese woman who accepts a job as a drug runner and persuades an impoverished young man to be her driver.
The film debuted at the Berlinale in February, won best international feature at the Edinburgh International Film Festival in June and best director for Midi Z at the Taipei Film Festival in July.
It has also screened at the Osaka, Hong Kong, Tribeca and La Rochelle film festivals.
Sold internationally by Flash Forward Entertainment, it is currently on release in Taiwan, where it debuted in July.
The film marks Midi Z's third feature after Return to Burma (2011) and Poor Folk (2012).
The submission will also result in an additional NT$1.5m ($50,000) in promotional support from Taiwan's Ministry of Culture.
On Jan 15 2015, the Academy of Motion Picture Arts and Sciences (AMPAS) will announce which five films have been nominated from all of the international entries to go forward in the final line-up to compete for the Oscar for Best Foreign Language Film.
The Academy Awards will take place on Feb 22 2015 in the Dolby Theatre, Hollywood.