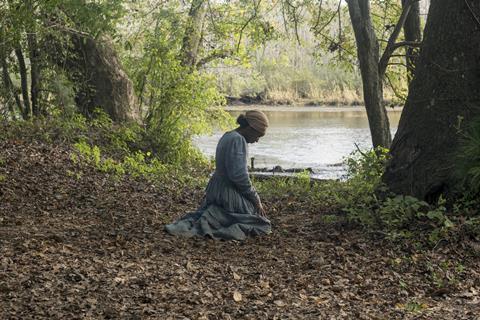 As cinemas begin to reopen again in many territories, Screen is tracking which films are being released in key territories each week.
France, opening Wednesday July 8
The French box office, which runs Wednesday to Wednesday, entered its third full week of activity on July 8, following the reopening of cinemas on June 22 after their 14-week Covid-19 hiatus. Programming for the first 10 days of reopening consisted mainly of re-released films, the theatrical careers of which were put on hold mid-March due to the lockdown, such as How To Be A Good Wife (Memento), The Invisible Man (Universal International France) and A Son (Jour2Fête).
Screens are now filling up with fresh films. The French titles launching today include Gaumont Distribution's timely comedy Tout Simplement Noir, in which rapper and actor Jean-Pascal Zadi explores the position of the black community in France through a series of humorous sketches; drama Into Dad's Woods (KMBO), and Celles Qui Chantent, a documentary involving a number of directors including Jafar Panahi and Sergei Loznitsa about the power of the female voice.
International titles on release include UK coming-of-age tale Perfect 10 by Eva Riley (Arizona Distribution), Korean thriller Beasts Clawing At Straws (Wild Bunch Distribution), Romanian filmmaker Cristi Puiu's costume drama Malmkrog (Shellac), which opened the Berlinale's new Encounters section this year; Chained (Art House), the second film in Israeli filmmaker Yaron Shani's 'Love Trilogy', and Greek drama Park by Sofia Exarchou.
The only studio release is Scoob! for Warner Bros. France.
Denmark, Thursday July 9
This week's openers are family animation Trouble from MisLabel; Jessica Hausner's UK-Austrian Cannes 2019 selection Little Joe from Øst for paradis; Claude Lelouch's French drama The Best Years Of A Life from Filmbazar, and UIP's US war drama The Outpost.
Kim Foss, who runs Copenhagen's independent cinema Grand Teatret, estimates 95% of cinemas have reopened in Denmark. Recent hits have included Trolls World Tour and Little Women, and local films The Exception and animation Blokhavne.
Germany, opening Thursday July 9
Two of the nine titles opening this weekend are from US majors - Universal Pictures' Harriet, a biopic of the abolitionist and political activist Harriet Tubman, directed by Kasi Lemmons amd starring Cynthia Erivo,and Warner Bros.' family film Scoob! which had originally been scheduled to launch on 14 May. Germany's leading independent distributor Constantin Film is releasing the French feelgood movie The Best Is Yet To Come and Capelight has the horror title Gretel & Hänsel.
MFA is releasing Venice 2019 title A Bigger World, starring Cécile de France as a sound engineer discovering her shamanic qualities in Mongolia, while Kinostar has Semper Fi, a crime drama about brotherhood and sacrifice, which had originally been set to open on 18 June.
In addition, three feature documentaries are opening: Partisan's Gegen den Strom - Abgetaucht InVenezuela about the life of alleged terrorist Thomas Walter; Filmwelt's Helmut Newton profile title Helmut Newton - The Bad And The Beautiful, and Pieces of Magic Entertainment has Somebody Up There Likes Me about UK rock musician Ronnie Wood.
South Korea, opening Thursday July 9
The majority of films open on Thursday or a day earlier on Wednesday in South Korea. This is partly to get a headstart on opening weekend box office and also sometimes partially because South Korea designates the last Wednesday of every month as Culture Day when major multiplex chains' tickets are KW5,000 ($4.20) for screenings happening between 17:00-21:00 (about half the average price of other weekdays at multiplexes).
More than 100 films will be playing at South Korean cinemas this weekend. High profile titles on screens include Lotte Cultureworks' zombie thriller #Alive, starring Yu Ah-in and Park Shin-hye, which has clocked up more than 1.6 million admissions in two weeks. Also on release is Home Choice's Fox News sexual harassment exposé film Bombshell, starring Charlize Theron, Nicole Kidman and Margot Robbie, which was released on July 8.
Also in the mix is Derek Tsang's Chinese romantic youth crime drama Better Days which recently won top prize at the Udine film festival. It is being released by Special Movie City on July 9. Also set to open this weekend is Gram Films, JNC Media Group and Pop Partners July 8 re-release of the Anne Hathaway romance One Day, which originally opened December 2012 to pick up 203,000 admissions.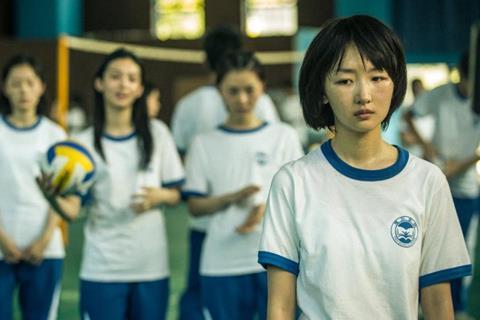 Finland, opening Friday July 10
In Finland, at least 95% of cinemas are reopened and the new releases are Future Films' comedy drama The Professor starring Johnny Depp (a 2019 release in the US) and the Finnish-Estonian comedy Näkemiin Neuvostoliitto from B-Plan.
Iceland, opening Friday July 10
In Iceland, two films open this week via distributor Myndform – local comedy Amma Hófí and Danish family animation Dreambuilders. Also in cinemas are continued runs for recent releases including Onward and Military Wives, and classic titles such as The Shining.
Norway, opening Friday July 10
The week's only new opener is Martin Provost's French comedy How to Be a Good Wife starring Juliette Binoche, from distributor Fidalgo.
Spain, opening Friday July 10
With most of Spain's cinemas now open, this weekend sees a good mix of films on release. One of the most high profile is eOne Spain's Where'd You Go, Bernadette, directed by Richard Linklater and starring Cate Blanchett as a Seattle architect who goes missing.
A trio of films that played the international festival circuit is also opening: Barton Films' has Takashi Miike's action film First Love; Paco Poch Cinema is releasing Sergey Dvortsevoy's Ayka, a Russian drama that played in competition at Cannes in 2018, winning the best actress prize for Samal Yeslyamova; and El Sur Films has Likiarion Wainaina's Supa Modo, a Generation Kplus title from the Berlinale about a nine-year old Kenyan girl who dreams of having superpowers.
VerCine is opening by Kim Hagen Jensen and Tonni Zinck's animated Danish feature Dreambuilders.
The Spanish films opening this weekend are Filmax's comedy drama La Maldición Del Guapo, and two documentaries: Maider Ferdández Iriarte's Jordi's Letters (via Márgenes Distribución), which screened in the New Directors section at the San Sebastián Film Festival last year; and Marcelino, El Major Payaso Del Mundo (via Super 8 Media). Directed by Germán Roda, the latter is about the early 20th century Spanish clown Marcelino Orbés who was an inspiration to Charlie Chaplin and Buster Keaton.
Library titles opening this weekend include Akira Kurosawa's classic Dersu Uzala (via A Contracorriente Films) and Guillermo del Toro's take on the Spanish Civil War's post-war period Pan's Labyrinth which Warner Bros Pictures Spain is re-releasing.
Sweden, opening Friday July 10
Only about 10-20% of cinemas are open in Sweden with the pandemic raging on. The only new release this week is Costa-Gavras' thriller Adults In The Room, as well as a re-release of Gladiator.
More cinemas aren't expected to reopen until the end of July at the earliest. Some of the more independent cinemas are hosting an eclectic mix, for instance Bio Capitol in Stockholm is screening films including Seven, Radioactive, Queen & Slim and The Umbrellas of Cherbourg.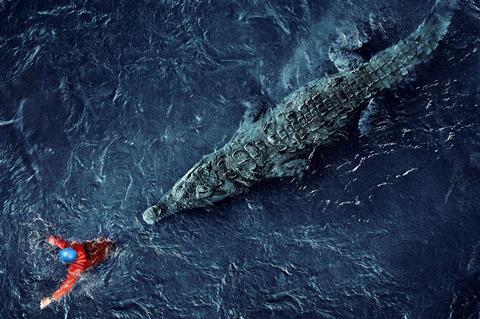 England, opening Friday July 10
Crocodile attack thriller Black Water: Abyss becomes the biggest title to hit cinemas in England since they reopened last weekend. Released by Altitude, the film will play in 100 venues, many of which are reopening on Friday, including 17 Odeon venues and five Showcase cinemas.
The film follows five friends exploring a remote cave system in Northern Australia who find themselves threatened by a hungry crocodile. Director Andrew Traucki has previously made nature-based horrors The Jungle (2013), The Reef (2010), and Black Water (2007).
Parkland Entertainment is releasing the romantic drama Love Sarah, in partnership with Dave Woodward of Jade Films. Having held previews in select locations last weekend, Eliza Schroeder's directorial debut will start in 34 venues from Friday 10, before expanding by a further 22 from the following weekend.
Starring Celia Imrie, Shannon Tarbet, Rupert Penry-Jones, and Shelley Conn, the film concerns a young woman who enlists the help of her grandma and an old friend to fulfill her late mother's dream of opening a bakery in Notting Hill, London.
The film topped the box office in New Zealand – one of the first territories to reopen cinemas following the coronavirus lockdown – for two weeks from June 19-28, and has so far grossed $434,807 (£345, 241) worldwide.