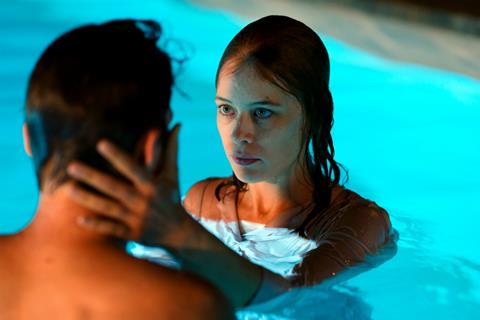 German sales firm The Match Factory has racked up sales on several Berlinale films, led by Christian Petzold's competition title Undine.
The film, which won the Fipresci prize and Silver Bear for actress Paula Beer, has been sold to Spain (Golem), Benelux (Cherry Pickers), Italy (Europictures), Scandinavia (Future Film), Portugal (Leopardo), Austria (Polyfilm), Czech Republic and Slovakia (Film Europe), ex-Yugoslavia (Demiurg), Greece (Ama), Hungary (Vertigo), Poland (Aurora), Romania (Independenta) and Switzerland (Filmcoopi).
IFC Films acquired US rights to the film during the festival.
The drama, in which Petzold reunites with Transit stars Beer and Franz Rogowski, is a modern-day take on the myth of a water sprite who can marry a mortal man, but must kill him if he is unfaithful.
Undine will be released in Germany by PIFFL Medien on March 26 with Films du Losange following in France. Other territories that have taken the drama include Brazil (Imovision), Canada (FilmsWeLike), China (Jetsen), South Korea (M&M International), Japan (Aya Pro), Turkey, (Yeni Bir), CIS (Russian Report) and Middle East (Moving Turtle).
Buyers to tell 'Bad Tales'
The Match Factory reported one of its busiest EFMs to date, handling eight films in official selection alongside two market premieres.
The D'Innocenzo brothers' Bad Tales, which also played in competition and picked up the Silver Bear for best screenplay, has been acquired by Le Pacte for France. The second film from the Italian duo is a dark fairytale set in a southern suburb of Rome, where a small community of families live with their adolescent children.
Following its Panorama premiere, Srdan Golubović's Father, which won the ecumenical jury prize and audience award, has been picked up for the UK by New Wave Films.
The German sales outfit also said that deals were pending on Panorama titles Digger, from Greece's Georgis Grigorakis, and Bastian Günther's One Of These Days, starring Joe Cole, as well as Abel Ferrara's Siberia, which screened in competition and stars Willem Defoe.
The Match Factory is also reporting offers for Bettina Oberli's Swiss comedy My Wonderful Wanda, which Filmcoopi will release in Switzerland, and Iciar Bollain's Rosa's Wedding, which already has distribution secured in Switzerland (Filmcoopi) and Israel, where it will be handled by Nachshon Films and Red Cape.