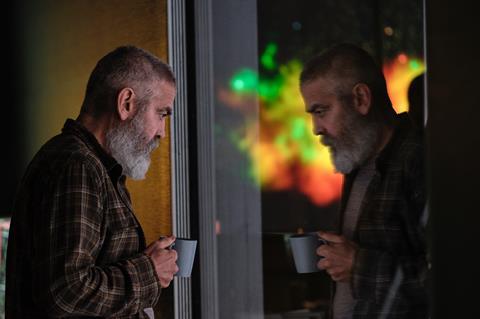 George Clooney's Netflix sci-fi The Midnight Sky has won the top award at Tuesday night's (April 6) 19th Annual Visual Effects Society Awards.
The Oscar-nominated feature earned prizes for Outstanding Visual Effects in a Photoreal Feature (Matt Kasmir, Greg Baxter, Chris Lawrence, Max Solomon, and David Watkins) and Outstanding Model in a Photoreal or Animated Project for the shuttle Aether (Michael Balthazart, Jonathan Opgenhaffen, John-Peter Li, and Simon Aluze).
Netflix stablemate Mank won for Outstanding Supporting Visual Effects in a Photoreal Feature (Wei Zheng, Peter Mavromates, Simon Carr, and James Pastorius).
Pixar's Soul was honoured in five categories including Outstanding Visual Effects in an Animated Feature (Pete Docter, Dana Murray, Michael Fong, and Bill Watral), and Outstanding Animated Character in an Animated Feature for the rigorous afterlife accountant Terry (Jonathan Hoffman, Jonathan Page, Peter Tieryas, and Ron Zorman).
In the TV categories, Disney+ series The Mandalorian won three awards, among them Outstanding Visual Effects in a Photoreal Episode for The Marshal (Joe Bauer, Abbigail Keller, Hal Hickel, Richard Bluff, and Roy Cancino).
The Lord Of The Rings and The Hobbit trilogies creator Peter Jackson received the lifetime achievement award, and the VES Award for Creative Excellence went to VFX supervisor Rob Legato, an Oscar winner for The Jungle Book, Hugo, and Titanic.