An adaptation of Vladimir Sorokin's bestselling novel The Norm is among eight film projects to be presented at a pitching forum in Venice by Roskino in cooperation with the Venice Film Market on Sept 6 .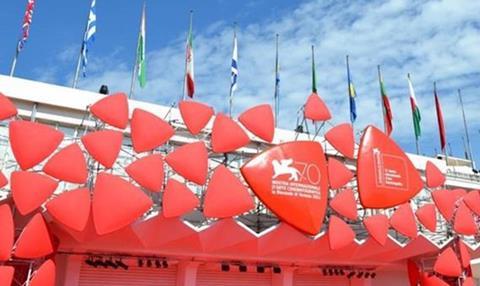 Producers Uliana Kovaleva and Antonio Piccoli will be looking for co-producers from Germany for Matrioshka, which is based on the fifth novel by Sorokin who is regarded as the most scandalous Russian novelist of the post-Communist era.
According to Russian scholar David Gillespie, The Norm, which was written between 1979 and 1984 and only published in full for the first time in 1994, is "a statement on the Soviet collective and individual psyche in the last years of the Soviet power".
The Venice forum will also see producers Nikolay Bunkin, Igor Fokin and Vladislav Pasternak of HHG Film Company looking to attract international partners for Konstantin Shelepov's futuristic drama Censor, while Star Media's Vlad Ryashin, the producer of Renat Davletyarov's war drama The Dawns Here Are Quiet, will be pitching a $3m adaptation of the international bestseller Loneliness In The Net by the Polish writer Janusz Wisniewski.
The line-up also includes The Longest Birthday to be produced NYU Tisch School of the Arts graduates Anna Dziembowska and Maxim Dashkin through their UK/Moscow-based production company Victoria Films.
The Longest Birthday – a road movie about a mother who takes her terminally ill son out of hospital to make his last birthday the happiest day of his life – will be Dashkin's feature directorial debut.
According to Roskino, the project with the greatest festival and commercial potential will be awarded a $5,000 project development grant which will be announced during a subsequent co-production event at the Toronto Film Festival.
East-West workshop
Dashkin's The Longest Birthday is also one of eight projects which have been selected for the fourth edition of the B'EST EAVE producers workshop taking place in St Petersburg (Sept 7-11) and Tallinn (Nov 15-18).
Four projects from Western Europe include Finnish director Jan Forsström's second feature, the suspense drama The Great Bear, Estonian first-time filmmaker Helen Takkin's romantic drama Don't Forget To Breathe, and Germany's Carolina Hellsgard with her second feature, the coming of age/immigration drama Sunburned.
Eva Blondiau of Cologne-based Color Of May, who was selected as one of Screen's Future Leaders at this year's Cannes Film Festival, will be at the B'EST workshops with Georgian filmmaker Ioseb "Soso" Bliadze's tragicomedy Otar's Death which he has written with the Student Oscar-winning director Elmar Imanov
This project was pitched at this week's CineLink market in Sarajevo and will also be presented at the Holland Film Meeting's Co-Production Forum in Utrecht at the end of September.
Four projects from the CIS countries include Armenian actress-director Marine Zakaryan's My Grandma's Locks exploring her country's history, and the award-winning Russian commercials director Konstantin Charmadov's comedy Senafon.
A collaboration between East and West is already in the making with the project Basket by the Azeri writer-director Imamaddin Hasanov, to be produced by Romania's Andra Popescu of Conset Production
In addition, four producers from Germany, Lithuania, the Czech Republic and Russia will be participating without projects in the training initiative.
B'EST EAVE was launched by the Luxembourg-based training programme EAVE and Russia's CTB Film Company, with support from Creative Europe's MEDIA sub-programme, to focus on co-production projects between the EU and the CIS countries, Georgia and Ukraine.