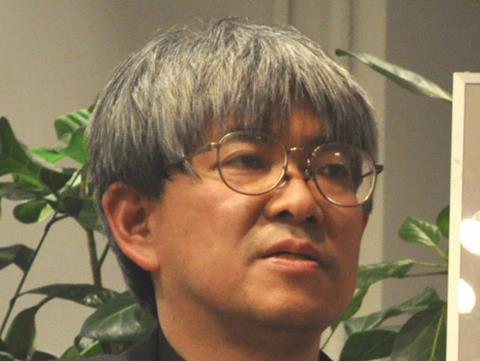 Tokyo International Film Festival (TIFF) has announced a raft of changes for this year's edition (October 30-November 8), including a change of venue and the appointment of Shozo Ichiyama as programming head.
The 34th TIFF will be shift its main venue to the Hibiya-Ginza area from Roppongi, which was the main site of the festival since 2004. The area has many cinemas and other facilities and has also been the main venue of Tokyo Filmex, with which TIFF started to establish closer links last year. Tokyo Filmex and TIFF will again be held concurrently this year.
As previously announced, TIFF is going ahead as a hybrid event with both physical and online screenings and events. Last year's edition was also held in both a physical and virtual format.
In addition, the Asia Lounge Conversation Series, co-presented by Japan Foundation Asia Center, which was launched last year as a place for filmmakers from around the world to interact, will be held in Hibiya this year with the cooperation of Japanese filmmaker Hirokazu Kore-eda.
In another sign of the closer relationship between Tokyo's two biggest festivals, Tokyo Filmex chief Shozo Ichiyama has been appointed TIFF programming director. Ichiyama, who is leaving his role at Filmex, is also a producer who has worked with Jia Zhangke on several films. Yoshi Yatabe, who has overseen TIFF programming since 2004, will leave his role at the end of March.
Takeo Hisamatsu, who has been TIFF director since the 30th edition in 2017, is also leaving his role at the end of March, while TIFF chairman Hiroyasu Ando will continue in a leadership role.
TIFF said in a statement that it would be "re-examining our approach to programming and plan to reorganise the overall structure of sections as well as our approach to the competition, with announcements to be made once the re-evaluation is complete."
Ichiyama said: "Last year's TIFF proved that a meaningful film festival could be held under the various restrictions of Covid-19. And now, TIFF is about to undergo a major transformation. I hope that I can make full use of my experience and knowledge and contribute to that transformation."
TIFF will also become the first Asian festival to sign the Gender Parity Pledge, launched by Collectif 50/50 at the Cannes Film Festival in 2018.