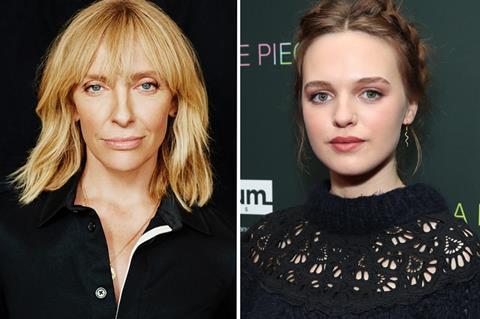 Toni Collette and Odessa Young are to star in Nathan Silver's revenge thriller The Prima Donna, which Cornerstone Films will launch to buyers at the upcoming European Film Market (EFM).
The film will reunite Collette and Young, who previously worked together on the HBO series The Staircase, with shooting due to take place this summer in Rome.
The story, written by Silver with C. Mason Wells, centres on legendary opera diva Livia Angelli (Collette) who is preparing to step into the role of a lifetime just as her estranged daughter Mimi (Young) shows up at her doorstep, fresh out of rehab. An aspiring opera singer herself, Mimi asks Livia to be her understudy. But when she's met by her mother's callous dismissal, Mimi snaps and looks to exact revenge.
The Prima Donna is produced by US outfits Dark Castle Entertainment, which is also financing, and Rough House Pictures. Cornerstone is handling international sales and distribution. CAA Media Finance and Anonymous Content are repping North America.
Producers include David Lancaster, Julian Lawitschka and Wolfgang Hammer alongside Dark Castle's Hal Sadoff, Ethan Erwin and Alex Mace. David Gordon Green is executive producer, along with Danny McBride, Jody Hill, and Brandon James from Rough House Pictures, Toni Collette through Vocab Films, and Nick Shumaker from Anonymous Content.
Silver is known for features such as Thirst Street, which competed at Tribeca in 2017, Uncertain Terms, Stinking Heaven, Actor Martinez and The Great Pretender.