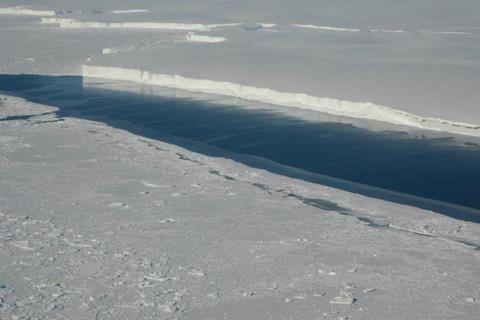 Tribeca Film Institute (TFI), Verizon Media-owned RYOT Films, and International Documentary Film Festival Amsterdam (IDFA) are collaborating for the first time and have announced a short film pitch initiative to tell stories about climate change.
The partners have invited global storytellers to apply for an opportunity to participate in the IF/Then Shorts pitch event set to take place in Amsterdam on November 26 during IDFA 2019, which runs from November 20-December 1.
The pitch calls for original stand-alone short documentaries ranging from 10 to 20 minutes that explore climate change through the lens of the people and communities directly impacted. Online registration is now open and the deadline to submit is September 16. The partners will announce selected projects in mid-to-late October.
One winning project will receive a production grant of $25,000 from RYOT Films and year-round mentorship and career development through TFI's IF/Then Shorts Program, which TFI created to empower more inclusive voices in short-form storytelling. A second project will be awarded an honorable mention prize of USD $1,000.
Following an open call this summer, up to six finallists will be selected to present their projects at the live pitch event before a panel of judges. Each team will have seven minutes to pitch their project, followed by a brief moderated discussion with a jury comprised of documentary filmmakers and industry and sector representatives.
"We're excited to partner with RYOT Films and IDFA to launch this new initiative for artists who are telling the stories of how the global environmental crisis impacts their own communities," said TFI executive director Amy Hobby. "This topic is top-of-mind for all of us in the documentary field, and we hope it is a fantastic opportunity for filmmakers to reach new and unlikely audiences through creative and nuanced storytelling."
"We are looking forward to receiving surprising, artistic short documentary proposals from filmmakers with various cultural backgrounds," said IDFA head Adriek van Nieuwenhuyzen. "We are very pleased to partner in this initiative that will contribute to the flourishing creative short documentary genre. It will help audiences to better understand the complexity and effects of global climate change. The collaboration allows us to welcome six filmmaker teams to share their unique stories with the world."
"Since the beginning, we have always admired and deeply valued the work that both TFI and IDFA do to support filmmakers bringing timely stories to light," said Hayley Pappas, head of RYOT Films. "We are honored to be able to collaborate with them on a documentary initiative that focuses on an issue as urgent and consequential as climate change, and look forward to seeing the impact of the films that come of it."