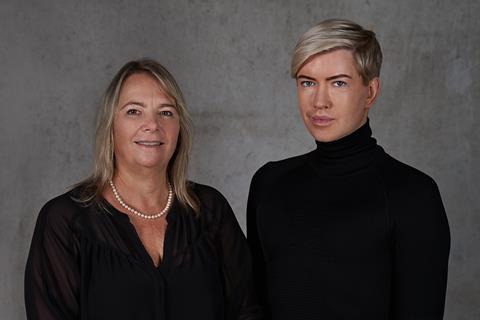 TrustNordisk has promoted Nicolai Korsgaard to sales director, meaning he will work in even closer partnership with managing director Susan Wendt to shape the future of the Danish sales powerhouse.
Korsgaard is a company veteran, starting as an intern back in 2003 and joining the sales team in 2008. He had most recently been executive sales manager.
"Entering the new position, Nicolai will play an even stronger part in scouting new exciting talents and projects and shaping an even sharper line and image for the company," said the company in a statement.
Wendt said: "After so many years of working and travelling together, the teamwork with Nicolai has become an indispensable part of TrustNordisk's DNA. He has become a natural sparring partner, and I am looking forward to working together even closer.'
Korsgaard added: "Over the last two decades, TrustNordisk has become such a big part of my life. I am so proud of looking back at the films that we have sold and worked on worldwide, and I am very excited to continue on this path, and reshaping the company with new initiatives to make it even more successful together with Susan and the rest of the team."
TrustNordisk's current slate includes Nikolaj Arcel's historical drama The Bastard starring Mads Mikkelsen; Ole Bornedal's Nightwatch sequel starring Nikolaj Coster-Waldau; and Norwegian horror Handling The Undead, which reunites The Worst Person In the World's Renate Reinsve and Anders Danielsen Lie.
The series line-up includes Nikolaj Lie Kaas' Agent and Lars von Trier's The Kingdom Exodus.