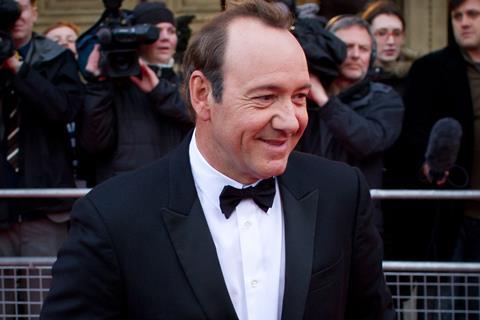 London's Metropolitan Police Service is reportedly investigating a claim of sexual assault made against US actor Kevin Spacey.
As confirmed by the BBC - following a story by the Sun newspaper - a man is alleging that Spacey assaulted him in 2008.
The Met was unavailable for comment when contacted by Screen.
The incident is said to have taken place in the London borough of Lambeth at the home of Spacey, who was artistic director of London's Old Vic theatre at the time.
The news follows the emergence of several claims of sexual misconduct made against Spacey, including from actor Anthony Rapp who said he was 14 at the time of an alleged incident.
The fallout from the accusations has seen Netflix cancel its Kevin Spacey-starring series House Of Cards, with several reports now emerging of misconduct on the set on that show.
In response, the actor has said he is seeking treatment.
Yesterday, Deadline revealed that Spacey's representatives CAA and Staci Wolfe have both severed their ties with the actor, while the Dutch bank ING announced today that it had cancelled a planned appearance from Spacey at a conference in Rotterdam.
News of the Met's probe follows confirmation earlier this week that the UK police force is also investigating seven incidents involving the Hollywood film producer Harvey Weinstein.