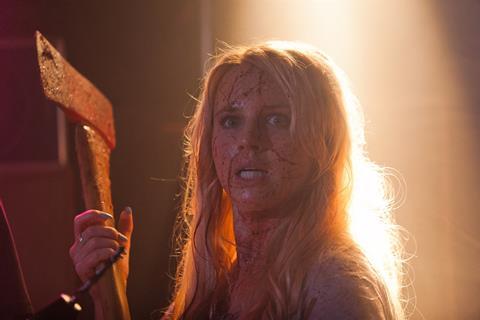 Simeon Halligan and Rachel Richardson-Jones, directors of Manchester-based UK genre film festival Grimmfest, are launching a production company called Grimmfest Films.
The company will develop, produce and part-finance feature films and streaming content from filmmakers who have premiered work in the festival. This year's event runs from October 3-6.
Grimmfest Films is financially supported by M2 Media Post Inc, providing an equity fund to invest in post-production. Further funding announcements are pending.
The management team includes executive producer Sarada McDermott McDermott's credits include co-producer roles on Fighting With My Family and Tolkien.
Grimmfest's development slate includes Chuck Russell's Witchboard, a reimagining of 1986 horror of the same name, which is co-written by Russell and producer Greg McKay. Grimmfest will co-produce the project, on which it is partnering with Falconer Pictures, M2 Media Post Inc and Minds Eye Entertainment.
It is also developing Audrey Cummings' Cidic, produced by Other Animal which is shooting later this year in Ontario, Canada.
Rounding out the slate are Jason Lei Howden's Deathgasm (Heavy Metal Apocalypse) Part 2, a sequel to his 2015 Deathgasm which premiered at SXSW; Paul Hyett's post-Iraq War thriller The Blackening; Joanne Mitchell's supernatural thriller Hospice; Sonny Laguna and Tommy Wiklund's Scandi slasher Draven; Andy Mitton's Dollmakers; Serena Whitney and Justin McConnell's Christmas horror Do You See What I See?; and serial killer film Past Life, to be directed by Halligan in Ottawa, Canada and co-produced by Falconer Pictures.