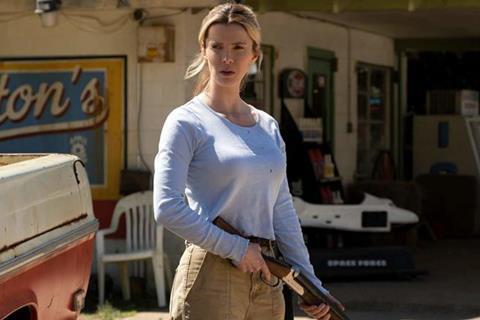 Universal Pictures has scrapped plans to release Blumhouse's satirical thriller The Hunt, in the wake of a spate of mass shootings in the US that left more than 30 people dead within a week.
The studio pulled its marketing campaign last week in response to the atrocities, and announced its decision to withdraw the film completely on Saturday (10).
The Hunt appeared to draw fire from Donald Trump, who told reporters on the White House lawn on Friday (9) that Hollywood's films were "actually very dangerous for our country." He did not mention The Hunt or any other film by name.
The thriler had been scheduled to open on September 27, and takes place on a remote tract of land where wealthy elite are invited to hunt "deplorables". Hilary Swank, Betty Gilpin, Emma Roberts, and Macon Blair are among the cast. Craig Zobel (Compliance) directed.
"While Universal Pictures had already paused the marketing campaign for The Hunt, after thoughtful consideration, the studio has decided to cancel our plans to release the film," a Universal Pictures spokesperson said. "We stand by our filmmakers and will continue to distribute films in partnership with bold and visionary creators, like those associated with this satirical social thriller, but we understand that now is not the right time to release this film."
Commentators in politics and the media have attributed Trump's aggressive stance on immigration and his rhetoric of American triumphalism to fuelling a climate of heightened racial tension and despair. Last month the US president told four Democratic congresswomen of colour they should "go back and help fix the totally broken and crime infested places from which they came."
Twenty-one-year-old Patrick Crusius is in custody in connection with the fatal shooting last Saturday (3) of 22 people at a Walmart store in El Paso, Texas. According to reports, authorities said he told officers he was deliberately targetting Mexicans.