Plus: Los Cabos, TFI, Gabriel Figueroa, Labodigital renew association; D Films picks up Canadian rights to Oasis doc; and more…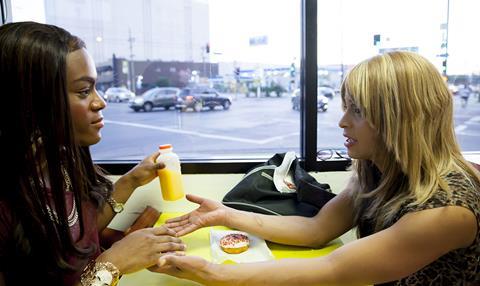 June Pictures will produce and finance The Florida Project from Sean Baker, the writer-director of last year's acclaimed Indie Spirit best feature nominee (pictured).
The Florida Project centres on a precocious seven-year-old and her friends who enjoy a summer filled with adventure while the adults around them struggle with hard times.
Baker reteams with Chris Bergoch on the screenplay but will not repeat another element of Tangerine and will shoot on 35mm rather than the iPhone.
Production will commence in Florida this summer on the June Pictures, Cre Film, and Freestyle Picture Company project. ICM Partners represents US rights and cast will be announced shortly.
The Los Cabos Film Festival has renewed its association with the Tribeca Film Institute and Gabriel Figueroa Film Fund and announced on Tuesday that Gaz Alazraki's Cabos Discovery 2015 project Casi El Paraíso will take part in the Tribeca Film Institute Industry Meetings. For the second year running, a Tribeca Film Institude project will receive a $56,000 prize from Los Cabos and Labodigital, to be announced during the Mexican festival that runs November 9-13.
D Films Corp has acquired exclusive Canadian rights in all media to the Untitled Oasis Documentary, currently in post-production. Whitecross directs the film about the celebrated Manchester band that epitomised Britpop in the 1990s and garnered worldwide fame. Michael Robson of D Films negotiated the deal with Nada Cirjanic at Independent Film Company.
Director Nancy Buirski is lining up the true story of the 24-year-old wife and mother Recy Taylor, who was gang-raped in Alabama by seven white men in 1944. Buirski's Augusta Films will produce The Rape Of Recy Taylor with Transform Films and is in talks with HBO Documentary Films about the project. Buirski's documentary, The Loving Story, aired on HBO and was adapted into Jeff Nichols' upcoming Cannes world premiere, Loving.
Abramorama has set a May 27 exclusive theatrical release for As I Am: The Life And Time$ Of DJ AM in New York followed by a June 3 exclusive launch in Los Angeles. Kevin Kerslake's documentary about legendary DJ and mash-up pioneer DJ AM aka Adam Goldstein premiered in Tribeca 2015.
Interactive media and technology company Interlude has signed a deal with CBS to develop an original interactive project based on cult classic The Twilight Zone. Game creator Ken Levine will write and direct the pilot episode, which will allow viewers to step in and become a part of the story.