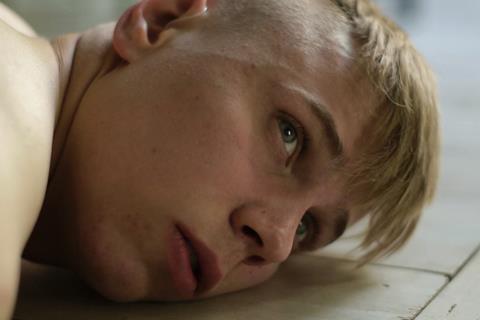 Veteran indie producer Jim Stark is to continue his collaboration with the Icelandic filmmaker Maria Solrun on her third feature Man In The Storeroom after their first partnership on the Berlinale Generation title Adam.
"Adam benefited a great deal from Jim's long experience and extensive contacts," said Solrun who produced the project through the Berlin-based production outfit Big Key Film which she set up last year with her actor son Magnus Mariuson, who also played the lead role.
"We all want to do Man In The Storeroom with a larger budget than Adam so that we will have the equipment, crew and, most importantly, the time to make a bigger and more complex film," Solrun explained, adding that this would mean accessing traditional funding sources in Germany such as broadcasters and regional funds and "working with a more experienced German producer to help Magnus, Jim and me with the German end of the production financing as well as the shooting of the film in Germany, most likely in Berlin."
In addition to serving as one of the producers, Mariuson will also play the lead role in his mother's third feature.
For Adam, Stark – whose 35-year career as a financier, producer and seller of films has seen him working with such directors as Jim Jarmusch, Gregg Araki, Bent Hamer and Szabolcs Hajdu – used his network of contacts to bring the up-and-coming Mexican production company Producciones Delba and Mexico City-based E Post to the project.
Adam had its world premiere in the Generation 14plus sidebar at last month's Berlinale and will be shown for the first time outside of Germany tonight (March 14) in the International Competition of this year's Sofia International Film Festival.
The German-Icelandic-US-Mexican co-production is competing for the Grand Prix 'Sofia City of Film' against Jason Wingard's In Another Life, Piotr Domalewski's Silent Night, Árpád Bogdán's Genesis and Daniel Sandu's One Step Behind The Seraphim.