Veteran German director Wolfgang Petersen is set to make his first film in Germany for 30 years.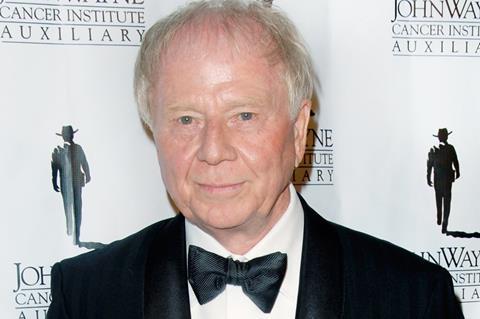 The as-yet-untitled co-production between Hellinger Doll Filmproduktion and Warner Bros. Pictures Germany is understood to be a remake of Petersen's 1976 TV crime caper Vier gegen die Bank.
The TV film, made for the ARD network, was itself based on Ralph Maloney's 1972 novel The Nixon Recession Caper about four members of an exclusive country club who decide to rob a bank to solve their money problems.
The new film is expected to star top German acting talent with Til Schweiger, Matthias Schweighofer, Michael 'Bully' Herbig and Jan Josef Liefers playing the leads.
It would mark Petersen's first film in the German language since the internationally feted Das Boot feature film and TV series from 1981.
The crime caper would also see the director make his first film in Germany since sci-fi Enemy Mine, which starred Dennis Quaid and was made at the Bavaria Film studios in Geiselgasteig in 1985.
The 2006 Warner Bros. production Poseidon was the last film where the 74-year-old was in the director's chair in a Hollywood career that has included The Perfect Storm, In The Line Of Fire and Air Force One.
Warner Bros. already has relationships with Schweiger, Schweighofer and Herbig as co-producer and distributor. This year, the US major's German outpost scored a major success with Schweiger's Honig im Kopf posting more than 7 million admissions in German cinemas since its release last December.
Konchalovsky in Bavaria
Another cinema veteran - the Russian director Andrey Konchalovsky - has come to Germany for part of the shoot of his latest feature Paradise, produced by his own company Andrey Konchalovsky Studio with Munich-based DRIFE Filmproduktion.
The historical drama set during the Second World War centres on three people whose paths cross: a Russian aristocratic emigrant and member of the French resistance (Julia Vysotskaya), a French collaborator (Philippe Duquesne) and a high-ranking German SS officer (Christian Clauß).
The German-French cast also includes Peter Kurth, Valérie Zacconer and Pierre Nisse.
Funding for the project which was pitched during the Moscow Business Square's Co-Production Forum last June has come from the Ministry of Culture of the Russian Federation and the German Federal Film Fund (DFFF), among others..
Munich-based distributor Alpenrepublik will release the film in Germany in 2016.